Headphone makers gear up for wireless future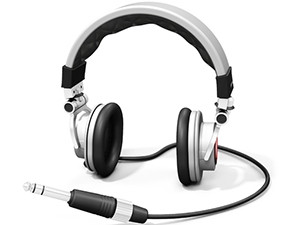 Rumours have been rampant since last year that Apple will scrap the audio jack in favour of a thinner device design in the yet-to-be revealed iPhone 7.
This will force the use of Bluetooth headphones, or new headsets with an iOS-only Lightning connector. Apple is likely to unveil its new flagship smartphone at an event in San Francisco tomorrow night, at 7pm South African time.
Headphone manufacturers at one of the world's largest consumer electronics fairs, IFA 2016, this week in Berlin, had mixed reactions when quizzed about the possible announcement.
All agree the industry is moving towards wireless, but believe users may not want to forgo the functionality and sound quality that will come along with 'giving up the wire' now.
Sound connoisseurs
A small European luxury headphone manufacturer, which preferred not to be named, only makes headphones with cables because the sound quality is better than using Bluetooth, says a spokesperson.
He explains high-end audio needs be transferred in good quality along its whole journey: "From the recording studio, to the format it is recorded in, to the type of media player, to the wires used in headphones, to the headphones, and finally to the ears."
He believes sound 'connoisseurs' will definitely be able to tell the difference, and the manufacturer is reluctant to give customers a subpar experience.
However, he notes: "Apple is giving us new parameters to play with, and we have to adapt or be pushed away from iPhone users."
We'll get used to it
On the other end of the scale, audio company Jabra has been making wireless headphones for nearly two decades. It has released a new pair called Elite Sport, falling into the category of 'true wireless' as they are two separate devices that stay put in the ears, without the use of a cable or extra peripheral.
James Pengelly-Marshall from Jabra sees the possible removal of the audio jack as a positive and Apple coming in line with what the market wants.
The company aims its products at active individuals and people who take calls-on-the-go. In Jabra's experience, when customers first make the change to wireless, it is a bit strange (for example, the cables are used as a signal to other commuters on the train that you don't want to be disturbed), but they soon get used to it.
HD digital sound
Matt Rowett from Audiofly says: "I think Apple are looking for ways to innovate at a time when the market is flooded with mobile accessories and headphones.
"They are doing something different, which is cool, but are forcing brands to follow that innovation and trying to stamp their authority as market leaders."
The audio company does not have a pair of headphones in its current range.
"We are preparing and will be launching Bluetooth models at CES in Las Vegas next year. The reason for waiting so long is because we are a pro-centred brand and our credibility is based around professional musicians and assisting them do what they do best.
"And as soon as you digitise the transmission of audio, you inevitably lose quality and we were not prepared to do that."
He says the latest Bluetooth specification, 4.2, is finally at a level where audio transmission is good.
"There is also speculation that Bluetooth 5.0 is on its way, which will be HD quality and a game-changer in digital audio."
Rowett says in a way, Apple is moving in a direction the industry is already going, just forcing it to happen sooner.
However, he says, people who have invested in good quality headphones, which can cost $700 (R10 000) and last for as long as you care for them, will be upset if they are forced to spend that money again. It may be easier to move over to Android at the next upgrade.
The time is now
The iPhone 7 will not be the first smartphone to ditch the 3.5mm audio socket. Lenovo's newly launched modular Moto Z gets rid of it in favour of a single USB-C socket.
The iPhone 7 is also rumoured to have a dual camera set-up and be waterproof.
Apple needs to drive up sales of its smartphones to regain market share from rival Android.
In April, a day after the company reported its first fall in smartphone sales, Apple's shares closed down 6.3% at $97.82, wiping off about $36 billion in market value.
At the time, Reuters reported analysts saying the company's immediate future rests with the iPhone 7.
"If iPhone 7 doesn't surprise with meaningful new useful features, we worry that consumers won't upgrade," Macquarie analyst Ben Schachter wrote in a note to clients.
"And unfortunately, nothing that we've seen about iPhone 7 thus far strikes us as particularly innovative."