DiData lauds Ngcaba, eyes new BEE deal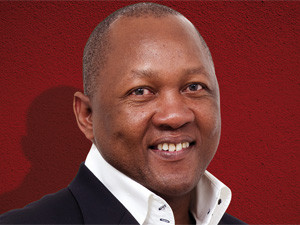 Systems integrator Dimension Data (DiData) is set to announce a BEE deal in October.
This is after Andile Ngcaba's Convergence Partners - an investment firm focused on the technology, media and telecoms sector in Africa - exited its investment in Dimension Data Middle East & Africa.
Convergence Partners first invested in Dimension Data in 2004 as part of the original DiData B-BBEE transaction and remained invested until June 2017.
The contractual investment term ended in September 2016 and Convergence Partners and DiData negotiated a consensual exit to the investment.
In a statement issued yesterday, the systems integrator says: "Dimension Data today announced that, after 13 years of partnership with Andile Ngcaba's Convergence Partners, the two companies have concluded a transaction regarding the sale of Convergence Partners' stake in Dimension Data Middle East & Africa (DDMEA). Consequently, Andile has stepped down as chairman of DDMEA and Dimension Data to concentrate on other investments made by Convergence Partners.
"Over the past 13 years, Andile has played a key strategic and operational role transforming DDMEA group companies. He also made a significant contribution to job creation, investments in education, SME and community development initiatives. Dimension Data is very proud to have partnered with Andile and Convergence Partners, and to have been able to tap into his knowledge and experience in the ICT sector."
The company adds although Convergence Partners has exited its DDMEA investment, Dimension Data and Convergence remain co-investors in a number of businesses across SA and the rest of the African continent.
It adds Dimension Data remains a level 2 B-BBEE contributor and is well advanced with respect to its new B-BBEE scheme. It envisages announcing the salient details of the new scheme prior to the end of October 2017.