Datacentrix sets delisting date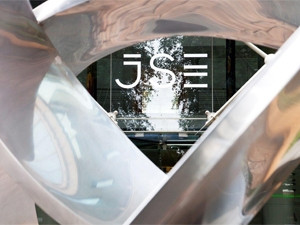 Datacentrix will officially delist from the Johannesburg Stock Exchange (JSE) on 14 February, as the company's takeover by Pinnacle reaches finalisation.
Datacentrix confirmed the listing termination date in a Stock Exchange News Service announcement, which also confirmed all conditions relating to the planned acquisition had now been fulfilled.
Earlier this month, Datacentrix announced shareholders had voted overwhelmingly in favour of Pinnacle acquiring the company for R541 million.
In October 2016, Pinnacle announced plans to acquire the remainder of shares in Datacentrix that it did not already own. At the time, it already controlled 57.1% of the company, through subsidiary DCT Holdings.
In November, in a joint statement, the companies announced a firm intention offer from Pinnacle, through DCT, to acquire 100% of the issued ordinary share capital of Datacentrix, excluding treasury shares and shares it already owned.
"Datacentrix shareholders are advised the Takeover Regulation Panel has issued a compliance certificate in terms of section 121(b)(i) of the Companies Act, 2008 (Act No. 71 of 2008). All conditions precedent to the proposed transaction have therefore been fulfilled, and the important dates and times are now final," it said in the statement.
The last day to trade Datacentrix shares will be 7 February. The listing will be suspended at the commencement of trade on 8 February and officially terminated from the bourse on 14 February.
The "scheme consideration" payable by DCT Holdings to Datacentrix shareholders will be R6.65 per Datacentrix share, to be settled in cash amounting to a total of R541 million. The scheme consideration will be paid out by 13 February.
Datacentrix listed on the main board of the JSE in 1998 under the Technology - Software and Computer Services sector and today has a market capitalisation of R1.3 billion. The share price has risen 45% over the past five years, according to Bloomberg data. Year-to-date, the share price has remained flat and this morning was trading at R6.60 per share.
The group is a services-led solution integrator and provides infrastructure and business solutions, including cloud computing, high-end storage and security, outsourcing and other related IT services.
Pinnacle is also listed on the JSE and its share price was R18.60 in early trade this morning. Pinnacle's market cap is worth R3.2 billion and its share price has risen almost 74% over the past 12 months and 39% over the past five years.
Pinnacle initially spent R237.3 million to buy almost 30% of Datacentrix in 2013. In late 2015, it began buying up more shares in the company, and at the time, said it intended to further increase its interest in the group.
Pinnacle is one of the largest providers of ICT products in Africa, offering hardware and software products, structured finance solutions, IT security, as well as complementary products and services categories, such as fire detection and prevention, solar solutions, audio-visual technology, building management and access control.