Vodacom, National Treasury defend contract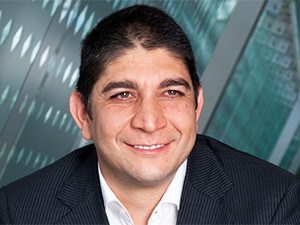 Vodacom and National Treasury have defended the awarding of an exclusive contract to the telco, to be the sole provider of mobile telecommunication services to government, saying it followed due process".
"Vodacom is aware the Competition Commission has launched an investigation into government's award to Vodacom to supply mobile communication solutions, premised on the alleged abuse of dominance. While we are surprised by this investigation, we are committed to fully cooperating with the commission," Vodacom Group CEO Shameel Joosub says in a statement.
The announcement of the "abuse of dominance investigation" was made by the Competition Commission yesterday, with the commission saying it "has reasonable grounds to suspect the exclusive contract may constitute an exclusionary abuse of dominance by Vodacom in contravention of the Competition Act".
Responding to questions from ITWeb, National Treasury says "the appointment process followed a proper due diligence and governance process, and the matter was also consulted with the Competition Commission".
"The procurement process to appoint a service provider took approximately 18 months, and it included various consultations with key stakeholders, being government departments and the mobile network operators themselves, to look at leveraging government spend from buying individual packages, to rather buying an enterprise solution.
"The specification was developed by the National Treasury and the top 20 government departments with the highest spend; in addition, it was agreed to by suppliers when the tender was put out. Ultimately, the contract was awarded to Vodacom, which was negotiated to reduce costs by 40%," National Treasury says.
Vodacom says it is confident it "followed due process in a fiercely contested and transparent bidding process", with one of the key objectives being reducing government's communication costs.
"None of the pricing structures put forward to National Treasury was based on an exclusive provider award basis, or any restrictive minimum commitments," says Joosub.
"In our various dealings with National Treasury throughout this 18-month process, we understand they were subjected to rigorous governance processes, including consultation with the Competition Commission prior to awarding the contract," he adds.
The commission said in its statement that the Competition Act prohibits a dominant firm from abusing its dominance "by requiring or inducing a supplier or customer to not deal with a competitor". It also prohibits "engaging in an exclusionary act that impedes or prevents a firm's entry or expansion within a market, unless the firm concerned can show technological, efficiency or other pro-competitive gains which outweigh the anti-competitive effect of its act".
The commission is also of the view that the contract between Vodacom and National Treasury will: further entrench Vodacom's dominant position in the relevant market; raise barriers to entry and expansion in the relevant market; distort competition in the market; and result in a loss of market share for other network operators.
In March 2016, National Treasury issued a tender for the supply and delivery of mobile communication services to national and provincial government departments for the period of 15 September 2016 to 31 August 2020.
The contract was made public in September 2016, when then chief officer of Vodacom's enterprise business unit, Vuyani Jarana, confirmed with ITWeb that Vodacom had secured the contract for a period of four years.
At the time, he would not say how much the multi-year contract was worth but Bloomberg reported it could be worth as much as R5 billion, and could supply mobile services to around 1.3 million government employees.