Everything's open
Is the proprietary versus open source debate still raging?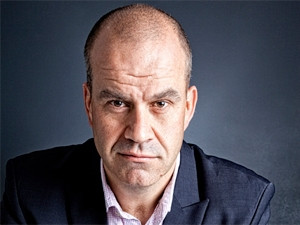 The open source versus proprietary discussion is as heated and relevant today as ever before, says Dimension Data executive head of Application Services, Donovan Lawrence. "While the explosion of cloud does have an impact on the discussion, the principles and polarities of the debate remain the same: total cost of ownership versus software licence cost; proven functionality build on industry business process versus infinitely flexible 'Lego' block bespoke software building; and possibly the most hotly debated, the issues of warranty and access to skills."
Says Sven Lesicnik, MD of LSD: "South African businesses are becoming increasingly aware of the benefits of open source, but it's a sad reality that currently, proprietary software is the default standard across all sectors and industries. People are unwilling to learn to use alternative solutions because they're comfortable with what they know, and are reluctant to spend money on retraining staff and users on another platform."
"Whether to go proprietary or open source is not as big an issue for businesses as it once was," comments Simon Bestbier, RealmDigital account director. "There are several large corporates using open source technology, such as Facebook, which uses open source architecture like PHP and MySQL. Previously, open source was seen as small-time tech, and not trusted for its lack of support and adoption. However, as these technologies became more stable and adoption increased, so larger corporations took notice, and once they were suitably impressed, started implementing it."
Cloud innovation
Suse SA territory manager Matthew Lee says Linux is the fastest growing operating system when measured on the basis of percentage growth of new subscriptions and revenue growth, according to an IDC white paper. Organisations have stopped dipping their toes in the water, he adds. "We've seen a tipping point in the open source space and customers don't just have two or three Linux servers at the end of the network anymore. They're using OSS to run mission-critical apps at the heart of the data centre."
Enterprise vendors offering standardised solutions have helped, here. Take cloud, for example. Says Lesicnik: "The future of cloud lies in open source as a result of the economics involved. For example, cloud computing requires resources to be automatically allocated, switched on to cope with demand, and then turned off when no longer required. But if the software resources require usage-based licence fees, then the model is completely hamstrung from the word go. Small wonder that the vast majority of cloud computing instances run on top of OpenStack."
Lesicnik adds OpenStack is the fastest growing, and most contributed to, open source project at the moment, precisely because of the innovation it offers in the cloud space. "OpenStack is commoditising the cloud space. Everybody and his dog is wanting to be part of it," he says.
It's a sad reality that currently, proprietary software is the default standard across all sectors and industries.

Sven Lesicnik, MD, LSD
Dimension Data's Lawrence thinks cloud models give greater opportunity to proprietary vendors. "While the shift to cloud has moved the market to more standardised software platforms with less customisation, licensing models need to transform rapidly to allow customers to consume proprietary software easily in a cloud model either delivered by themselves or a partner. While some are moving and adapting quickly, others are changing the model but trying to do it all themselves, circumventing their traditional VARs and partners, while some are more ponderous on the effect of cloud on software licensing."
Developer community
The short version is that it's still a matter of choosing the most appropriate horse for the course.
Says Bestbier: "End-user organisations must know that there is good and bad open source software available, just as there is good and bad proprietary software. They will need to research the technology, as well as look at the documentation and support that is available, in order to know which would suit them better.
"The inherent benefit of good proprietary software," he adds, "is you know who is responsible for the support and maintenance of the technology, whereas with open source, it's often maintained by a community of developers and it could be difficult to locate adequate support. However, in the case of some of the more popular open source platforms, there will be far more support and documentation generated by developers online that is freely available. Similarly, proprietary software might have a niche adoption and you may pay fees for support.
"Open source is often cheaper than proprietary software and in some cases it may even be free," he continues. "However, the costs of implementing open source software and the process of setting it up may not be as apparent upfront as in the case of proprietary."
"It's no longer a cost issue," says Lee. "Enterprise OSS has its value and costs, the same as proprietary solutions have their costs. It's more about integration, specifically when it comes to apps."
And when it comes to OSS, the chances are, yes, that app does integrate. With almost 11 000 ISVs certifying their offerings on the OSS platforms, most everyone is covered, he says.
Ultimately, says Lawrence: "Proprietary software will always be the dominant force in the enterprise space for many years to come, despite (and even because of) the advent of cloud, but there will be big winners and big losers among these companies, dependent on the success of their strategies in the inevitable shifting of their licensing models to consumptive."