Marketing automation boosts lead conversion rates
Marketing is delivered based on customers' behaviour, giving a highly personalised experience, says incite New Business.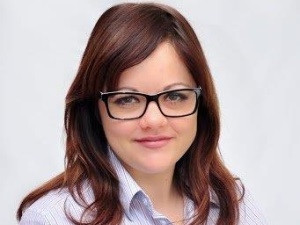 Companies with marketing automation tools have a better lead conversion rate, greater average deal size, a higher team attainment of quota and better forecast accuracy.
So says Lauren Heap, MD incite New Business SA, who defines marketing automation as the use of software platforms to automate marketing campaigns across multiple channels. Companies with marketing automation have 107% better lead conversion rate; 40% greater average deal size; 20% higher team attainment of quota and 17% better forecast accuracy, she points out.
According to Heap, with marketing automation, marketing is delivered based on a customer's behaviour, giving a highly personalised experience tailored to where the customer is in the purchase cycle. It also enables customer insight to be created and fed back into how the software behaves.
She notes that by providing customers with instant marketing communications based on their behaviour, conversion rates increase plus other improvements are noted.
Heap points that as with any marketing technology, success is based on a clear implementation plan and a close relationship with marketing colleagues.
She says Google searches for marketing automation have increased 400% in SA since the start of 2013. Globally, marketing automation has seen the fastest growth of any CRM-related segment in the last five years.
"There are 211 different marketing automation solutions on the market today. Revenue in the marketing automation industry is predicted to grow by 60% in 2014. That's up from 50% annual growth in 2012 and 2013," she says.
Marketing automation can be implemented by SMEs, notes Heap, adding that it is typically bought on SaaS platforms and is quick to implement and customise.
"With the variety of marketing automation solutions, many are priced for the SME market. Many have case studies of SME success. HubSpot, for instance, is aimed at SMEs and has a broader functionality than many marketing automation platforms," says Heap.
She notes companies that excel at lead nurturing and use a marketing automation platform generate 50% more sales-ready leads at 33% lower cost.
Heap says nurtured leads make 47% larger purchases than non-nurtured leads, and companies that automate lead management see a 10% or greater increase in revenue in six to nine months. Businesses that use marketing automation to nurture prospects experience a 451% increase in qualified leads, she adds.
"We see South Africa following the global trend in the adoption of marketing automation and, as with anything, first movers and early adopters will gain the most benefits. However, to gain most benefits it also requires a change in mindset from marketing and a close working relationship between marketers, IT and senior board level sponsors, "concludes Heap.