Rectron SA named Vivotec distributor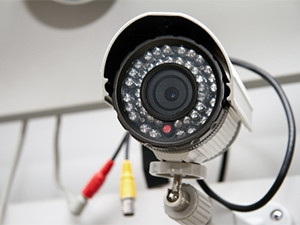 IP surveillance solutions provider Vivotek has appointed Rectron SA as its distributor for the South African market.
Rectron joins the company's current partner channel Miro Distribution.
The aim of the partnership is to further strengthen and broaden the availability of Vivotek's IP surveillance solutions throughout the South African market, says Etienne Maritz, product manager at Rectron SA.
Also, it will further establish the Vivotek brand in SA and ensure consumers can easily access its full range of solutions, as well as receive rapid and comprehensive service, he adds.
William Ku, vice president, brand business division at Vivotek, says introducing Vivotek's IP surveillance solution via a trusted, established partner like Rectron is a big step forward to further establish the company's brand in South Africa.
"To fulfil diversified user demands in South Africa, we strive to cooperate with partners in different types of expertise.
"By leveraging their strengths, we're looking forward to future success and to ensuring our consumers can easily access our full range of solutions and receive rapid and comprehensive service."
Customers are constantly looking for reliable products from reliable brands, and this is the same for the security market, says Maritz.
"We can definitely expect to see sustainable growth in the security surveillance industry globally, as well as in the South African market."
According to BCC Research, the global market for video surveillance and video surveillance as a service (VSAAS) components should reach $19.5 billion and $50 billion in 2015 and 2020, respectively, reflecting a five-year compound annual growth rate of 20.7%.
Hardware dominated the video surveillance and VSAAS market in 2014 in terms of revenue share, reaching $12.6 billion. Increasing demand for cameras and monitors are key drivers of this segment.
One of the first audience segments Rectron plans to target will be the retail market.
According to Spencer Chen, products director at Rectron SA, there is significant growth potential for IP surveillance demands in the retail industry.
"This partnership underlines our commitment to work with top-tier players in the field and to provide solutions that allow retailers to gain more business intelligence and improve their business decisions."