Cyber threat acceleration 'frightening'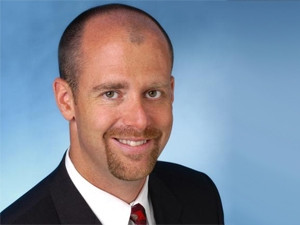 If you're only detecting cyber threats, you're already on the back foot.
So says Scott Stevens, VP Technology, Worldwide Systems Engineering at Palo Alto Networks. Stevens will address these concerns and more at the Cyber Security Executive Forum 2015, taking place on 12 March at Punchinellos, Montecasino, in Johannesburg.
"Today's cyber threats are both large in numbers as well as expertly crafted, sophisticated and persistent, making them nearly impossible to defend against. These advanced threats commonly use applications as their infiltration vector, exhibit application-like evasion tactics and they leverage commonly-used network applications for exfiltration of digital assets," says Stevens.
He believes prevention is key to protecting your data, adding incident response companies that come in after a breach and charge thousands to remedy your systems might tell you what happened, but they can't bring back what was stolen.
Stevens continues: "What organisations should be considering is a comprehensive security solution geared towards prevention as opposed to detection and remediation, leveraging a security platform that offers extensibility and protection against both known and unknown threats. This advanced posture is required at the commonly-understood enterprise perimeter as well as internal to the network in areas such as the data centre and LAN segmentation. Security today requires the ability to learn about the unknown and adapt its posture to reflect what was formerly unknown, but is now known ? and this must happen in real-time."
This engaging forum will provide potent insight into the current nature of the cyber threat landscape, the risks posed by cyber threats to organisations and what can be done to avert them. The target audience for this event is CTOs, CIOs, CISOs and senior executives responsible for network infrastructure decisions in their organisations.
This event promises to be a valuable learning experience where delegates can gain an appreciation of the changing nature of cyber threats, understand the potential impact of cyber security breaches on their business and attain insight into how to effectively build infrastructure defences to counter cyber threats.
Click here to find out more and register to attend.