JDA bets on Google Cloud Platform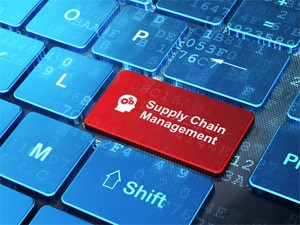 JDA Software has entered a partnership with Google to deliver JDA's cloud-based omni-channel and supply chain solutions via Google Cloud Platform, a public cloud offering.
Google Cloud Platform is a cloud computing platform by Google that offers hosting on the same supporting infrastructure that Google uses internally for end-user products like Google Search and YouTube.
JDA provides retail and supply chain planning and management software and services to about 4 000 customers worldwide. Its portfolio includes contract and demand management, customer engagement, factory planning and scheduling, inventory management and warehouse management services.
Through this collaboration, Google will provide a scalable technology platform via the cloud to support JDA's future application development and delivery.
Serge Massicotte, executive VP and CTO at JDA Software, says the Google Cloud Platform offers the speed, performance, scalability and reliability the supply chain solutions provider needs to roll out differentiated solutions.
"After thoroughly evaluating potential platform-as-a-service providers, JDA chose to work with Google due to its technology platform, investments and deep culture of innovation," Massicotte points out.
JDA Software believes the collaboration will significantly accelerate the development of its next-generation cloud solutions.
It adds the partnership also complements JDA's new Flex platform strategy, which connects JDA's existing cloud-based solutions and on-premises solutions with next-generation solutions built on Google Cloud Platform.
"We're thrilled that JDA has chosen to work with Google Cloud Platform to develop their next generation of products and services that will change the supply chain landscape," says Dan Powers, director, Google Cloud Platform.
"The supply chain and omni-channel industry is ripe to benefit from the innovation, scale and flexibility of our public cloud offering, and by betting on Google, JDA can now focus on creating high impact business solutions while quickly adapting to meet customer needs."