Online concierge brings desired items to SA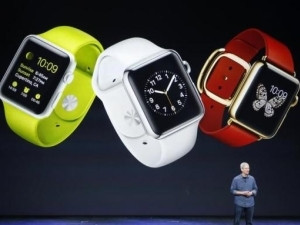 Another company has jumped on the bandwagon to fill demand among South Africans for gadgets - like the Apple Watch - that are not yet for sale locally.
The site, Big Apple Buddy, yesterday claimed to offer a "solution" for South Africans eager to buy the Watch before it launches locally. Apple's much-anticipated device went on sale in select countries towards the end of April, but a local launch date has yet to be announced.
Meanwhile, several Web sites are taking advantage of anticipated demand for the Watch, offering it to South Africans as a grey product. Among these are Takealot.com, ShopandShip.co.za, WantItAll.co.za and CaCell.co.za.
However, these moves have previously drawn the ire of Rutger-Jan van Spaandonk, executive director for the Core Group, SA's official Apple distributor, who said: "It is absolutely not in the interest of the consumer to buy grey imports."
Van Spaandonk explained, should the grey device break, it will have to be sent back to the original buyer overseas for repairs, as local Apple stores will not be able to help. "Warranty goes to the first end-user customer unless they are an official channel partner and have the right to transfer."
The Apple Watch Sport retails for $349 - or R4 224 excluding shipping and customs duties - in the US, but is available on local Web sites for between R9 999 and R14 999.
Now Big Apple Buddy, founded by former Australian lawyers Phillis Chan and Ben Chaung, also wants to help South Africans get their hands on the Watch, and other latest US goods. It also offers items such as the Microsoft Band, Jawbone UP3, Seek Thermal Camera and the Kindle Voyage.
"Our clientele is primarily made up of professionals who simply want the latest products quickly and hassle-free," says Chan.
The service claims to be personalised and seamless. "Big Apple Buddy will source the item for the best price, check and repackage the goods upon arrival at their facility, prepare all necessary customs documentation, and have the parcel safely shipped to the client in as little as two to four business days," it says.
However, the New York-based company charges a minimum of $40 per order, which works out to about R485.