Housekeeping robotics market to reach 48m in 2020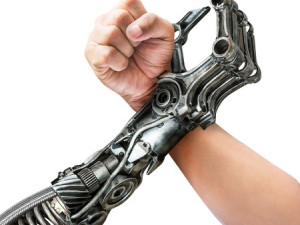 Global unit shipments of housekeeping robots will reach 48 million in 2020, up from 15.7 million units this year.
This is according to a new report by Juniper Research titled Consumer Robotics: Investment, Disruptors & Future Prospects 2017-2021, which found urbanisation and a reduction in available time for household chores were key drivers behind the growth of housekeeping robots. This, says the report, was reflected at CES 2017 where nearly half of the robotics marketplace was dedicated to this class of consumer robot. In addition, a swathe of large-scale vendors, including Dyson, Samsung and LG have unveiled housekeeping robots, demonstrating a viable commercial proposition.
The research, predicted around one in 10 American households will own a housekeeping robot by 2020. The research noted that ageing populations, particularly in some parts of Asia and North America, would mean that development and commercialisation of healthcare robots would become paramount. Nonetheless, it predicted that the market would be significantly more challenging in Western nations. This is due to dramatic regional differences in public perception of robots.
On the contrary, Juniper says consumer appetite for social robots will be more limited and not gain traction until 2021. So called 'companion' robots, such as Jibo, Kuri and Pepper, are currently unable to differentiate themselves in any meaningful way over smart home assistant devices such as Amazon's Echo, says the report.
"Presently, social robots are little more than expensive smart home speakers - they may look impressive but their performance is limited," noted Juniper research author Steffen Sorrell. "Visual and aural understanding, service integration and emotional intelligence will form the key pillars that drive consumer interest in social robotics."
The International Data Corporation (IDC) predicts worldwide spending on robotics and related services will more than double by 2020, growing from $91.5 billion in 2016 to more than $188 billion in 2020.
"The market for robotics continues to experience tremendous growth," said John Santagate, research manager, supply chain at IDC Manufacturing Insights.
"This growth is really fuelled by a combination of technology improvements, expanded use cases, and acceptance in the market. Innovators in the field of robotics are delivering robots that can be used to perform a broader range of tasks, which is helping to drive the adoption of robotics into a wider base of industries."