Skype, Paul McCartney partner for Valentine's Day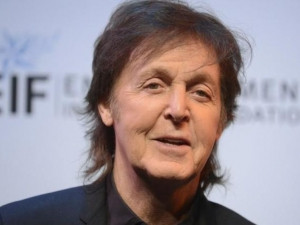 Skype has announced a partnership with music legend Sir Paul McCartney ahead of Valentine's Day.
McCartney has composed original music for a series of "love-inspired mojis" that have been designed by Skype for the holiday of love.
Skype says its number one goal is to bring people closer together so that friends and families can share love with one another in the same way they would if they were in person.
"Sometimes words alone just can't express how you feel, so you might send a heart emoticon, or a teddy bear hug. But we knew there was more we could do to truly help our users celebrate love," Skype says in an update on its Web site.
Skype says it was "over the moon" to work with the famous musician and it was a great challenge for it to create the animations to complement his legendary sound.
The former Beatle said at first he thought Skype's request was a "strange proposition" but then when he considered it he decided "why not? [It's] something fun, something nice and new."
Skype has designed 10 original animated "mojis" that are coupled with a mini-McCartney soundtrack. A YouTube video on Skype's Web site shows the musical process to come up with each original five-second track to couple with the mojis for feeling like "blushing", "flirting", "love" and "lust".
McCartney spent a few days in his studio and used various instruments for the compositions, including an electric guitar, harpsichord and Moog synthesiser. His well-known voice does feature on the mini-tracks, although some fans will be disappointed that none of the love mojis actually contain any lyrics.
The 73-year-old says in a YouTube video that it turned out to be really challenging to compose such short tracks to explain a given emotion but was "good fun" and he is "quite pleased with the way they have turned out".
"I hope that people will use them to send messages of love etcetera and sending all of their emotions with the mojis with my music attached to them," he adds.