Lean enterprise reaps tech investments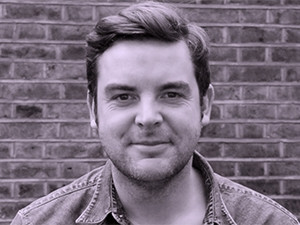 Despite technology now being seen as a strategic capability for any organisation, many enterprises fail to reap the rewards of their investment because their culture, processes and mindset do not support experimentation and learning.
So says Barry O'Reilly, principal at ThoughtWorks Europe, who believes if organisations are to reap the rewards of their technology investments, they need a mindset shift to adopt organisation-wide lean enterprise principles.
Lean enterprise is a practice focused on value creation for the end customer with minimal waste and processes. The term has historically been associated with lean manufacturing and Six Sigma (or Lean Six Sigma) due to lean principles being popularised in the automobile manufacturing industry and, subsequently, the electronics and Internet software industries.
According to O'Reilly, the key to creating a lean enterprise is to enable those doing the work to solve their customers' problems in a way that is aligned with the strategy of the wider organisation.
This is about how to do software-based product development in medium and large organisations, he points out.
Eliminating waste
O'Reilly notes technology can no longer be viewed as a specialised domain that is the purview of an IT department that takes orders, or that can be farmed out to cheap labour that has no knowledge or relationship with the business or its customers.
"We're all in the technology business today. Even if our main business is tied to physical assets and people, it is technology that enables the delivery of our services to customers.
"Our economy is being driven by the use of technology. Business leaders must have a good understanding of the capabilities of technology and create an environment that fosters learning and innovation to stay in the game. This requires fundamental changes in the way we manage and direct knowledge workers throughout our organisation."
Thabo Ndlela, director at IFS Africa, says 'lean' is a systematic approach to identifying and eliminating waste through continuous improvement and covers the complete spectrum of the value chain.
"When adopting the concepts of a lean enterprise, you need a systematic approach. Your organisation will need to develop a strategy for deploying lean enterprise concepts and there are a range of systems and technologies to guide you through this process," Ndlela points out.
Lean thinking demands that anything that does not add value to a customer must be eliminated, he continues. "But only what your customers perceive as value is important. This will often require a complete review of each step in the customer buying process to create for them a hassle-free buying and service experience.
"Once you've understood the value that you deliver to your customers, you need to analyse all the steps in your business processes to determine which ones actually add value. You will need to review those processes to see how these can be improved to provide better customer value."
Continual re-evaluation
Ndlela believes as organisations continually eliminate waste from their processes and flow information, product or services, they will realise that there are always changes that can be made in the goal of perfection. "The continual re-evaluation of the entire value stream is essential to remove non-customer value-adding activities."
Mark George, MD of Accenture's process and innovation performance business, says the principle of the lean enterprise is a globally accepted standard of driving process efficiency and compliance in an organisation, delivering a minimum of 20% bottom-line savings. The approach removes waste and accelerates business processes, he concurs.
He notes by standardising basic processes and optimising the way in which a process is designed and applied, a company's cost is fine-tuned to drive shareholder value.
"If companies such as BHP Billiton and SAB Miller believe in this credible approach, as market leaders, the challenge is how other South African companies and public organisations can do likewise and revolutionise themselves from within."
Meanwhile, O'Reilly says adopting the lean enterprise is important, as "what works for you today will not necessarily work tomorrow".
He notes the capabilities and capacity for technology have increased dramatically over the past decade, and capital costs have fallen enormously.
"Unfortunately, many enterprise organisations have not kept pace. Although some have managed to deliver faster through the use of principles and concepts of Agile and Continuous Delivery, we find that there is still a gap in how they view and use technology."
Companies toil at building products, services and businesses that simply do not deliver the expected value to customers, he adds.
Done right, O'Reilly believes technology can drastically reduce time-to-market for new businesses and products.