Digital cameras making a comeback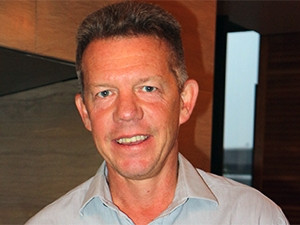 Research says the first photo was taken in 1827, since then there have been around 350 billion photos taken globally using various types of cameras and mobile devices.
This is according to Abri Kriegler, Product manager - Consumer Photographic and Video at Canon, imaging and optical products company. Addressing the media in Sandton, Johannesburg yesterday, Kriegler said around 10% of these 350 billion photos were taken in the last decade.
"Photography has taken off tremendously in the last ten years, this is because the last decade has been the age of digital, we no longer have to go through the lengthy process of using film and go to the lab to print images.
"Now we take pics and share immediately via mobile phones, or we take pics on digital cameras, download and share in a matter of minutes," he explained.
He added another thing that mobile phone manufacturers started doing in the past decade is to incorporate cameras into phones and now everybody is walking around not only with a phone, but also with a camera in their pocket.
"This has contributed to the popularity of taking pictures and this has both positive and negative consequences," explained Kriegler.
The positive effect of this is that it has pushed photography through the roof, revealed Kriegler, so people are taking tons of photos now. However, he warned the negative effect is that it was impacting camera service and sales, because people no longer found a need to buy a camera.
The good thing is that recently there has been a switch that has taken place, these mobile phone owners who were accustomed to taking pictures with their phones, suddenly realised that, they cannot save pictures for major life events such as birthday parties, graduation, funerals, school functions etc, said Kriegler.
He pointed out this is because the quality of images can be compromised through mobile phone cameras and they may not have enough space to store important pictures which families need to keep for decades.
"I often ask people what happens when you lose the mobile phone or tablet device on which you save your important photos? Do u back up your pictures? And they often say: No, I don't have any backup for my pictures," revealed Kriegler.
He explained although mobile phones have developed their camera technology, the problem with a phone camera is, its quality will be dependent on the sensor. The sensor absorbs all the light and all the data when one presses the shutter button.
"But a camera sensor is more than five times the size of a mobile phone sensor and it can gather more information.
"In a bright environment, the cellphone works like a dream because you can get a lot of light into the sensor but in a dark environment, the phone starts struggling to take good images," he noted.
He uses an example of a parent trying to take a mobile phone picture of their child during a school performance on stage. After zooming in a few times, explained Kriegler, this may still be not enough to take a good quality image from a distance.
"In Europe, cameras are taking off again, this is because people are realising that camera pictures are much better than mobile pictures.
"In SA we are about a year to two behind what's currently happening in Europe," he noted.
He predicted in 2017 we will start to see the camera gaining momentum again in SA again. At the moment we are plateauing, because camera sales are no longer declining as they did between 2013 and 2015 in SA.
According to Kriegler, there was 28% decline in pocket camera sales during this period. However, now the decline is standing on 8%, signalling an improvement. The end of 2015 also saw a flat market beginning to climb with the digital single-lens reflex (DSLR) camera.
"People are now realising that they can get so much more from cameras than mobile phones as far as their photos are concerned.
"Now cameras come with WiFi technology. Soon after taking images, you don't even need to connect a cable, just connect the camera to the phone and the images will be transferred to the phone," he advised.
He said another emerging trend is that cameras can now be charged through a USB port. One can charge them using a mobile phone charger.
He added the storage of camera images is now different to how they were traditionally stored.
"If the memory card on your camera is full while on holiday, you can now download your pics onto the Canon image gateway cloud storage area, get home and all the pictures will be there waiting to be used," he concluded.