Sharpening competitive edge through IT management
The annual CA IT Management Symposium will focus on security, mainframe, DevOps and mobility, and will help attendees overcome IT challenges.
"Information technology is now so pervasive within companies that it has become the heart of the business. It touches every corner of the workplace, both within and beyond the enterprise."
This is according to Gary Lawrence, MD of CA Southern Africa, the sole representative of CA, one of the world's leading global IT management software companies.
"Today, IT is the business and the business is IT," says Lawrence. "Most new business initiatives are either dependent on IT or are in fact IT initiatives. The banking sector is an example here - the majority of new initiatives are all about new apps, mobile banking, etc. This is IT and the same is true of other sectors."
This, he adds, means companies wanting to gain a competitive edge in today's business environment need to be able to leverage IT more than before. And they need IT to be more flexible, more robust and more secure, which in turn calls for improved IT management.
To assist South African corporates, CA Southern Africa is again hosting the biggest IT management conference in the country, a showcase of thought leadership that will provide invaluable insights and networking opportunities. The CA IT Management Symposium 2014 - a CA World-inspired event brought to you in partnership with ITWeb - will be held at Vodaworld, in Midrand, in February next year.
The event will bring together leading international and local experts on IT management to provide an update on global IT trends, strategies and technologies. It is aimed at local decision-makers and all levels of management, particularly CXOs and senior management, as well as people in senior technical positions. Lawrence says registration is not limited to current CA customers. "Our aim here is to assist companies with their IT management challenges, enabling them to leverage their IT for competitive advantage. I believe this symposium is a great facilitator for this conversation within the industry."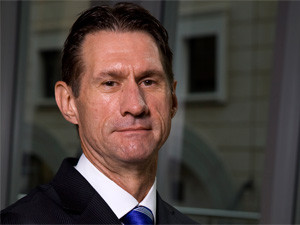 Focus areas at the symposium will include security, mainframe, DevOps and mobility. Delegates can register for specialised tracks around each of these focus areas. There will also be a separate government track, developed specifically for those involved in the public sector.
Apart from presentations by industry specialists, other conference highlights include a demo theatre with solutions on display and experts on hand to review and resolve key product and solution issues, as well as case studies offering insight into customers' experiences, as they describe how they are resolving their most complex IT challenges. The event will close with an evening filled with entertainment and further networking opportunities.
The CA IT Management Symposium 2014 will be hosted at Vodaworld, in Midrand, on 20 February 2014. Click here to find out more.