Fresh and funky
The startup scene in South Africa may be facing a Zumaesque economy, but that hasn't stopped its innovation.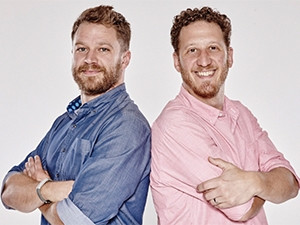 Brilliance is a rare thing, hard to come by, even. But that hasn't stopped the South African startup scene, where brilliant people have come together to create solutions that make life easier, find new ways of doing old things and overcome uniquely African challenges. In this two-part series, we uncover some of the funky and fresh startups that gambol across the entrepreneurial landscape of South Africa.
Fitkey
Who says gym is boring? Founders of FitKey (www.fitkey.co.za), Joshua Shimkin and Evan Walther, certainly don't think so. They've decided to turn the gym contract on its head by creating a solution that doesn't lock people into one place. It's a monthly membership to gyms and fitness studios in Cape Town, Stellenbosch and Somerset West, with plans to expand across the country. The monthly fee means people can go to the fitness class of their choice at a relevant studio and enjoy variety in their routines.
"People want to do Pilates at a Pilates studio, boxing at a boxing gym and yoga at a yoga studio. We give them the freedom to do this on a single membership," says Shimkin. "We're doing something that is changing the way a lot of independent businesses and large corporations work."
Fast facts:
* Membership is only for one month, so people are free to choose and change.
* Independent gyms and studios are using FitKey.
ParcelNinja
Aside from having the second best name on the list (look at business number 3), ParcelNinja (www.parcelninja.co.za) addresses a very specific issue - the fulfilment and delivery of products. Payment gateways, e-commerce systems, cloud solutions and product variety are all challenges that technology has addressed, and largely overcome, but fulfilment is still somewhat underserviced. ParcelNinja runs on a 'pay as you go' basis, so companies only pay for the space they use or the number of orders they process, and it then goes off and does the rest.
"Clients leave their products in our warehouse, push orders through an API and we optimise the pick and the pack, and also optimise courier selection," says ParcelNinja co-founder Justin Drennan. "We've saved customers over 40 percent on their distribution costs through our real-time courier selection system and dramatically reduced dispatch times."
Fast facts:
* 55 000 orders were dispatched in November 2015.
* It boasts 600 percent year-on-year growth.
* ParcelNinja had a R20 million UK investment to kick things off.
FatBudgie
Clearly an easy winner in the best name category, this startup stepped up with a cloud telephony solution for small to medium enterprises (SMME). Before cloud telecoms, businesses had to buy a PBX to make the office phone system work. These systems were expensive, difficult to maintain, hard to fix and control and complex to upgrade. And it's an expensive headache that lasts as long as the contract that's signed. Enter FatBudgie (www.fatbudgie.co.za), which offers the same service, but over the internet. FatBudgie makes sure the client is happy, the solution is working, the features are provided and it's cost-effective and customisable.
We are using the power and scale of technology to make it easy to give back.

Andy Hadfield, Forgood
"In a way, it was my anger at being ripped off that fuelled my venture into cloud telecoms," says founder of FatBudgie, Sacha Matulovich. "Now, SMMEs can save money, take control of their workflows, work during power outages and work from anywhere."
Fast facts:
* FatBudgie was acquired by Connection Telecom in 2014.
* The combined growth of both brands exceeds 50 percent year-on-year.
Forgood
It's online dating for the social sector. Forgood (www.forgood.co.za) connects people who want to make a difference to the causes and organisations that need their help. The business is there to help facilitate the donation of goods and skills-based volunteering in the social sector. The causes can capture exactly what they need and the connections made are relevant and meaningful.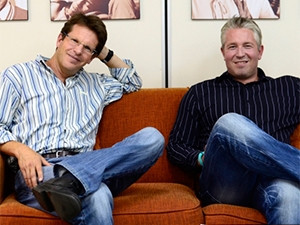 "Getting involved in your community has never been more relevant than it is today in South Africa," says Andy Hadfield, CEO of Forgood. "We (with co-founder Garth Japhet) are using the power and scale of technology to make it easy to give back. Forgood is a social enterprise, something that sits in the middle between pure capitalism and pure charity. Corporates around South Africa are using us as an internal platform to run their employee volunteering and CSI programmes."
Fast facts:
* 70 000 people have used the platform in the past 12 months.
* More than 2 000 relevant and meaningful connections have been created.
* 10 causes are signing up per week, with 60 actions happening each week.
Netstock
Started in 2010, with its first customer entering its online doors, in 2011, Netstock (www.netstock.co) was founded by Tony Sinton, Barry Kukkuk and Andy Hiscox. It leverages the internet to deliver inventory management to SMEs. This Software-as-a-Service (SaaS) hub allows for small businesses to enjoy sophisticated inventory management software at a small monthly fee. It's easy to use, has online training for instant access and a lower barrier to entry and includes online expert support.
"The internet has enabled us to provide sophisticated inventory management to SMEs at a fraction of the cost that enterprises pay for similar applications," says Barry Kukkuk, CTO at Netstock.
Fast facts:
* Netstock has 28 employees on five continents - the UK, Australia, Europe, SA and the US.
* They serve 600 customers worldwide.
* They don't own any offices. None.
This article was first published in the June 2016 edition of ITWeb Brainstorm magazine. To read more, go to the Brainstorm website.