Leave to appeal social grants deductions case refused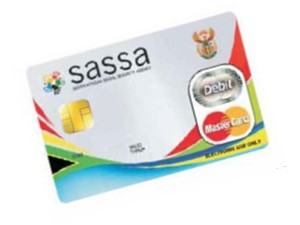 The North Gauteng High Court has refused the application for leave to appeal an earlier ruling which allowed Net1 to deduct money from the accounts of social grant beneficiaries.
Yesterday, the Black Sash Trust and social grant beneficiaries, represented by the Centre for Applied Legal Studies, argued for leave to appeal an earlier decision by the North Gauteng High Court.
The decision, handed down on 9 May, concerned an application brought by Net1 and some of its affiliate companies Moneyline, Manje Mobile, SmartLife and Finbond against social development minister Bathabile Dlamini and the South Africa Social Security Agency (SASSA).
The application sought to challenge the interpretation of new regulations issued by the minister aimed at limiting deductions from social grants.
Black Sash and the grant beneficiaries sought to intervene in the application to ensure beneficiaries are protected and to maintain the integrity of the social assistance system.
"We asked the court, if it found in favour of Net1 on their interpretation of the regulations, to order that the minister issues new regulations which do protect grant beneficiaries," says Black Slash.
The court granted the application in favour of Net1 and dismissed the application by the Black Sash and grant beneficiaries.
SASSA, the social development minister and Black Sash later sought leave to appeal this judgement, believing the court's decision left grant beneficiaries vulnerable.
The leave to appeal application was heard yesterday and was refused. In refusing the application, the court found there is no distinction between social grant beneficiaries' accounts held at Grindrod Bank and any other bank account held at another bank; and that the regulations do not operate to restrict beneficiaries in the operation of their bank account.
In his judgement, acting judge CJ van der Westhuizen said: "The applications should not be granted because the issues raised in the application were not appropriate to the approach adopted in this judgment and particular in view of the relief sought."
"We are disappointed by the outcome, especially given the Constitutional Court's March decision which recognised that grant beneficiaries' accounts do require special protection," says Lynette Maart, national director of the Black Sash Trust.
"We remain committed to protecting grant beneficiaries from exploitation and unlawful deductions from their social grants."