IOT in 2016: opportunities and threats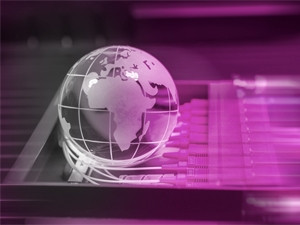 Industry players believe 2016 will mark a turning point in the Internet of things (IOT) market.
According to Gartner, the number of connected devices in use worldwide will grow from five billion in 2015 to 25 billion by 2020.
Trevor Daughney, executive VP at security solutions provider, Inside Secure, says the best business strategies will balance the ever-growing IOT market opportunities versus a rapidly evolving threat environment.
He believes the IOT hype will become a reality in 2016. "For the past few years, we've been inundated with stories of IOT solutions that were either ahead of their time or just outlandish ideas not aimed at solving any pressing problem," he says. "Today, IOT use cases that once seemed to be material for sci-fi movies are part of our everyday digital life."
Jason Dover, director of product line management at Kemp Technologies, says: "While the connected fridge and toaster are well away from the mainstream, innovative businesses are now embracing IOT to improve information gathering and analysis and as the foundation for automation and control."
He notes the scope for IOT deployment will be increasingly applied to large and complex entities such as manufacturing plants.
"This evolution will drive not only an increase in data volumes and sources, but also require additional layers of security and application delivery."
Fertile attack surface
Daughney warns the IOT will become an ever more fertile attack surface for governments, cyber criminals, hacktivists and even terrorists.
"As IOT creates many new - and potentially more harmful, even lethal - security threats, hackers will exploit IOT vulnerabilities not only for political or financial gains, but also for thrill seeking, technical hubris and moral reasons, by targeting companies they believe are negligent or doing wrong."
He says a series of high-profile car hijackings in the summer of 2015 opened the eyes of consumers and device manufacturers to the dangers of IOT. "But this is just the tip of the iceberg - many IOT devices can become a potentially lethal weapon if hacked - and in 2016, we will see the number and complexity of threats to IOT device users increase," Daughney says.
Network security solutions vendor Fortinet also points out that several troublesome proofs of concept made headlines in 2015, demonstrating the vulnerability of IOT devices.
"In 2016, though, we expect to see further development of exploits and malware that target trusted communication protocols between these devices."
The vendor anticipates the IOT will become central to "land and expand" attacks in which hackers will take advantage of vulnerabilities in connected consumer devices to get a foothold within the corporate networks and hardware to which they connect.
In the face of these threats, Daughney points out that new standards are critical for ensuring secure and interoperable IOT devices.
"Today, the consumer IOT market is loosely regulated and lacking security and safety standards. Other markets, such as medical, manufacturing, automotive and transportation, have security and safety standards that must be updated to include IOT devices. In 2016, IOT device makers and solution providers will either help to define new IOT ecosystem security standards that ensure both the efficiency and security promise of IOT are realised, or be threatened by lawmakers into compliance."