Huge Group appoints new CFO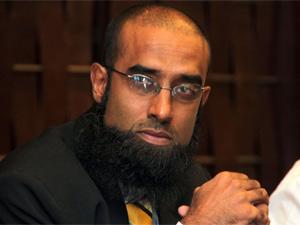 Huge Group announced former MTN South Africa CEO, Zunaid Bulbulia has been appointed as CFO of the company with immediate effect.
In the statement, the JSE-listed company says David Deetlefs, who was serving as the group financial director of Huge, will remain on the board as an executive director.
It reads: "Zunaid has been a non-executive director on the company's board since January 2016 and has played a pivotal role in both the recently announced acquisition of the ConnectNet Group and various mobile network operator interactions.
"Zunaid, who is a CA, was the MTN group chief operations executive in his last role before his departure from MTN in December 2015 and in that role he had direct responsibility for 20 of MTN's operations (excluding SA and Nigeria).
According to Huge Group, consequent to the recent acquisition of ConnectNet Broadband Wireless and its wholly owned subsidiary company Sainet, which is expected to be completed before the end of March 2017, the board has decided the company needs to establish a group structure that will allow it to manage effectively its existing operating companies and the future operating companies that it envisages acquiring.
The company adds that Bulbulia becomes the first direct employee of Huge, with all other employees in the group being employed currently by the operating companies.