Fleet telematics sees massive growth in SA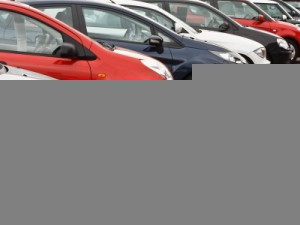 South Africa's fleet telematics market is witnessing massive growth.
This is according to a report by IOT analyst firm Berg Insight, which points out the number of active fleet management systems deployed in commercial vehicle fleets reached an estimated 1.1 million in the fourth quarter of 2016.
Growing at a compound annual growth rate of 12.6%, this number is expected to reach 1.9 million by 2021, the IOT analyst firm says.
The fleet telematics systems can monitor commercial vehicle fleets in many different ways, such as videos, pictures, data collection and maps. Increasing demand for surveillance and security for commercial vehicles are key drivers for exponential growth of the automotive fleet telematics aftermarket.
Berg Insight points out the market is dominated by a group of aftermarket telematics players, including Cartrack, MiX Telematics, Ctrack, Altech Netstar and Tracker, which are all headquartered in SA and have installed bases of more than 100 000 fleet management units each on the domestic market.
Notably, Berg Insight says, these top five players together represent as much as two-thirds of the total number of active fleet management systems in use in the country today.
"Foreign telematics players have generally not managed to achieve any top-ranking market shares on the South African fleet management market so far," says Rickard Andersson, senior analyst at Berg Insight.
He notes TomTom Telematics, Pointer Telocation and Geotab are all examples of international providers that are active in the country.
"Most other foreign vendors have more limited presence and many renowned international players have not yet entered South Africa at all," Andersson says.
He adds the remote location and relatively high telematics penetration on the market - combined with the presence of an abundance of local solution providers, including an exclusive group of dominant domestic players - can act as barriers to entry for international fleet management providers eyeing the South African market.
The new edition of Berg Insight's report on Fleet Management in SA for the first time includes an outlook on the overall African market.
The IOT research firm says Africa is clearly a highly diverse geographic region from a fleet management perspective. The continent can in general be divided into three sub-regions - SA, Sub-Saharan Africa (excluding SA) and Northern Africa.
It points out the South African fleet telematics market is far ahead of the rest of the continent in terms of adoption, whereas Sub-Saharan Africa is the least developed region if excluding SA.
Northern Africa is comparably advanced and well ahead of sub-Saharan Africa when it comes to fleet telematics penetration, though still quite a bit behind SA, it notes.
Berg Insight explains the African fleet management market beyond SA is by many industry representatives described as challenging - though certainly also promising - for several reasons.
The recent weak economic environment and foreign exchange rate fluctuations in combination with the unstable political climate makes the market a challenging business environment overall, it says.
"There are, however, promising prospects for players adapting to the local market dynamics as the rest of Africa market has considerably more untapped opportunity than what SA can offer at this stage," Andersson concludes.