Cyber Security Bill heads to Parliament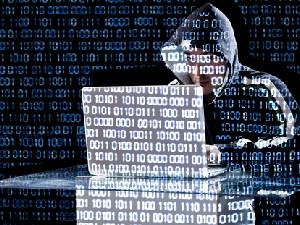 The Cyber Crimes and Cyber Security Bill will soon be tabled in Parliament. This is according to a media advisory on the SA government Web site, which says the deputy minister of justice and constitutional development, John Jeffery, will brief the media on the Bill in Pretoria on Thursday.
The Bill was approved by Cabinet in December and now moves to get the green light from Parliament.
The government statement says the Bill aims to put in place a coherent and integrated cyber security statutory framework "to address various shortcomings which exist in dealing with cyber crime and cyber security in the country".
SA has been criticised in the past for its lack of decisive policy and control over cyber crime. To address this, the State Security Agency (SSA) moved to make cyber security a top priority and published a new draft of the cyber security Bill in August 2015.
However, the Bill has received a lot of criticism from those who believe it threatens the fundamental democratic spirit of the Internet.
Law firm Michalsons also previously noted the Bill gives the South African Police Service and the SSA extensive powers to investigate, search, access and seize anything (such as a computer, database or network) wherever it might be located, provided they have a search warrant.
The Department of Justice and Constitutional Development says the main focus of the Bill is creating offences and prescribing penalties related to cyber crime; regulating jurisdiction, as well as the powers to investigate, search and gain access to or seize items in relation to cyber crimes; regulating aspects of evidence relative to cyber crimes; regulating aspects of international cooperation in respect of investigations having a bearing on cyber crimes; and the establishment of various structures to deal with cyber security.
Other important aspects are the identification and declaration of national critical information infrastructure and measures to protect these, as well as creating obligations for electronic communications service providers regarding issues that impact on cyber security.
The Bill and a discussion document explaining the provisions of the Bill can be accessed on the Department of Justice and Constitutional Development's Web site.