Analysis: Smart cities make safer cities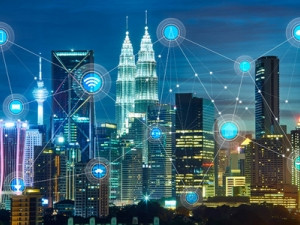 As governments commit to make cities smarter over the next few decades, analysts believe a lesser known benefit of creating smart cities is that these areas will become safer, especially in a South African context.
The concept of smart cities has been around for a while and with the evolution of technology, it is gaining momentum.
According to Wipro Africa, smart cities rely on massive volumes of data being gathered by sensor-based technology and fed into intelligent networks.
If developed cohesively, these networks can integrate with one another, sharing data and forming a 'super-network' that pulls in every aspect of a smart city - from energy management and smart grids, to public transport, traffic management, healthcare, information services, intelligent buildings, and refuse and sanitation, it notes.
Wipro's Gavin Holme, business head for Africa, and Rudraksh Bhawalkar, practice manager for analytics, say smart cities can become safe cities and this can be achieved in several ways ? namely surveillance, using camera and sensor technology, improved lighting and enhanced communication capabilities.
"While every city is different, South African cities across the country could certainly benefit from improved citizen safety.
"In other global case studies, introducing new technology-driven solutions slashed crime levels by up to 30% in some cities. As municipalities and political parties look for ways to garner greater public support, smart cities may provide them with the results they're looking for. Every individual, in fact, would benefit from the enhanced public safety made possible by new technology."
George Kalebaila, International Data Corporation (IDC) senior manager for telecoms, media and Internet of things in Africa, agrees smart cities can be safer cities, although technology on its own can't make a city safe.
There are a number of technologies that can be applied to security infrastructure, but the user of technology contributes to making the city safe, he states.
"If smart cities use technologies like CCTV, video analytics, augmented reality, drones, as well as early response systems, this can assist law enforcement authorities.
"Smart cities can be safer if these technologies are applied in the broader security context."
These systems help law enforcement to respond very quickly to where the trouble spots might be, Kalebaila adds.
Smart surveillance
In SA, several cities have plans to become smart, including the City of Cape Town with its five-year strategy, while the City of Johannesburg (COJ) aims to be smart by 2040, with the City of Tshwane following 15 years later.
In line with making the city safer, the COJ has taken various steps and has invested in smart policing.
The city introduced an Integrated Intelligent Operations Centre (IOC) and CCTV systems to enable better decision-making where Johannesburg Metropolitan Police Department and Emergency Management teams are deployed.
The IOC addresses emergencies that require real-time communication and collaboration across departments and agencies. The IOC links to the CCTV platform, giving the city the ability to share information instantly across agency lines to accelerate crisis response.
Last year, the city's former executive mayor, Parks Tau, noted smart policing had significantly reduced crimes such as bank robberies and cash heists in the central business district.
Tau noted that in 2014/15, the COJ experienced a reduction of 22% in actual incidents of crime.
According to the IDC, digital transformation is laying the foundation for Africa's smart future.
The market research, analysis and advisory firm noted connectivity is the foundation of smart cities.
One can't start talking about smart cities without connectivity - good connectivity will result in smart cities, says Kalebaila. "Smart city initiatives are where SA is poised to do well."