Globetom's GP3 achieves Oracle Exadata Ready status
GP3, Globetom's charging and fulfilment product, is supported and ready to run on Oracle Exadata Database Machine.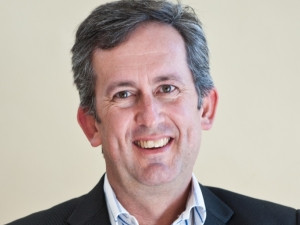 Globetom today announced that GP3, globetom's charging and fulfilment platform, has achieved Oracle Exadata Ready and Oracle Linux Ready status through Oracle PartnerNetwork (OPN). Today's announcement demonstrates that globetom supports GP3 on Oracle Exadata Database Machine and Oracle Linux.
GP3 is an innovative, multi-tenant and cloud-ready charging and fulfilment platform that helps businesses bring to market and monetise products and services. This agile, configurable and scalable platform delivers complete customer management, charging, balance management and revenue assurance. Built on GP3, solutions include: prepaid billing, subscription billing, cloud service billing, and event- and session-based billing. The Oracle Exastack Ready programme recognises globetom as having applications that leverage the latest Oracle technology to better support joint customers. Globetom is a Gold level member of OPN.
The Oracle Exadata Ready and Oracle Linux Ready are part of the Oracle Exastack Ready programme, which allows partners, such as globetom, to be recognised by Oracle for developing and supporting their applications on Oracle Exadata Database Machine, Oracle Exalogic Elastic Cloud, or Oracle SPARC SuperCluster engineered systems. The Oracle Exadata Database Machine is the only database machine that provides extreme performance for both data warehousing and online transaction processing (OLTP) workloads, making it the ideal platform for database consolidation and database clouds. It is a complete package of servers, storage, networking and software that is massively scalable, secure and redundant. Oracle Linux, with its default Unbreakable Enterprise Kernel, brings the latest Linux innovations to market, delivering extreme performance, advanced scalability and reliability for enterprise applications, at a lower cost. With Oracle Exadata Ready and Oracle Linux Ready status, globetom will receive access to corresponding Oracle branding, logos and related benefits to effectively differentiate its offerings.
"As an Oracle partner, we aim to simplify our products, and working together with Oracle is ideal because of their complete product portfolio including operating systems and database products. We are pleased to have achieved Oracle Exadata Ready status and to be able to support our customers on the Oracle Exadata Database Machine," said Philip Stander, MD of globetom.
"When partners such as globetom leverage the latest component products of Oracle Exadata Database Machine as the foundation for their applications, they benefit from a complete, integrated and cloud-ready infrastructure that will help them utilise new features and functionality and drive innovation," said Chris Baker, Senior Vice-President, Worldwide ISV and OEM Sales. "We are pleased to see globetom achieve Oracle Exadata Ready and Oracle Linux Ready status, as this significant milestone helps equip them to deliver superior value to customers."