Advocate appointed DST deputy minister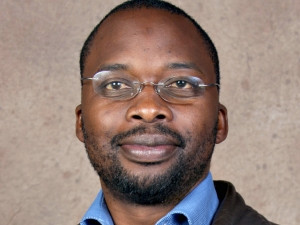 Following an extensive Cabinet reshuffle by president Jacob Zuma yesterday, Michael Masutha has been appointed as deputy minister in the Department of Science and Technology (DST).
Masutha has been a MP since 1999 and previously headed the DPSA's Disability Rights Unit, where he was involved in the development of the Disability Rights Charter of SA, in 1992.
He has been serving as a committee member and chairperson for various portfolio committees, including the Committee on Auditor-General and Committee on Constitutional Review.
Masutha obtained law degrees from the University of the North and Wits University (1990), and was admitted to practice as an advocate in 1995. During this time, he was involved with the Disabled Students at the University of the North organisation, the Disabled Students at Wits University organisation, as well as being an ANC welfare desk advisor.
Political analyst Mzoxolo Mpolase says while Masutha is a qualified advocate, his qualifications and experience are unsuited to his new position. "It would have been more fitting if he was appointed to the Department of Constitutional Development," says Mpolase.
"Simply put, he lacks both the experience and qualifications for the DST, and maybe the only thing that he can bring is his understanding of compliance, given his legal background and his experience in portfolio committees, which could bolster economic and fiscal management of this department."
Mpolase says it should be noted that ministerial and deputy ministerial positions are political appointments, and that political objectives take priority, "especially under the presidency of Jacob Zuma".
"Four ministerial reshuffles in just one political term is evidence of this. As such, Masutha poses no direct threat to Zuma's quest of political consolidation as he is not in the ANC's National Executive Committee and has limited prominence in the party's own structures," he says.
The DST continues to be headed by minister Derek Hanekom.
Other deputy minister shuffles announced by Zuma yesterday include John Jeffery as deputy minister of Justice and Constitutional Development, Andries Nel as deputy minister of Cooperative Governance and Traditional Affairs, and Pamela Tshwete as deputy minister of Rural Development and Land Reform.