Big data, BI provide greater customer insights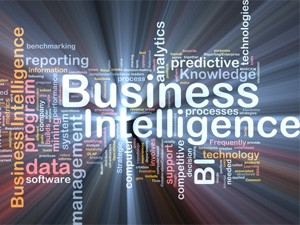 The business intelligence (BI) market is changing at a rapid speed, and organisations of all sizes need to revamp their data management environments for agility, flexibility, and responsiveness to address ever-changing customer expectations.
This is according to Donald Farmer, vice-president of innovation and design at Qlik, who notes there are real opportunities for business to take advantage of big data. But most IT departments don't yet have the skills or the time to implement new infrastructures while struggling to maintain their existing workload.
Using data more intelligently is becoming all-encompassing for organisations, says Armand`e Kruger, regional sales director at PBT Group. Determining buying patterns, maintaining stock levels, detecting fraud, helping manage incentive programmes, and even managing customers better requires data and the analytical systems to derive practical BI from it, he adds.
Kruger says businesses should tap into BI and big data technologies for greater customer insights.
Businesses should investigate new data discovery tools, predictive and text analytics, and geospatial technologies, says Kruger.
Big data technologies offer the opportunity to close the gap between the data that's available and turning that data into insight, he adds.
Kruger believes, with data and information overload inevitable, software developers will focus their efforts on developing algorithms that will automate up to 80% of all decisions people have to make on a daily basis.
"Imagine a world in which the system will decide which e-mails or other messages to read, discard, and respond to. This will free up time for people to do their work and not be stuck performing admin for long periods of time," says Kruger.
Farmer believes many opportunities will be missed if the correct analytical tools are not made available in the correct form factor. If employees are given self-data discovery tools to explore data and collaborate on their insights, there will be huge potential benefits to organisations, for example, they will reduce the significant time and complexity faced by users in preparing their data for analysis, and shift much of the activity from IT to the business user to better support governed data discovery.
However, he points out most business leaders have a fairly shallow understanding of what big data might do for them. What they do understand nearly always includes "leveraging social media" as a key goal, he adds.
Although organisations can achieve a great deal with existing sentiment analysis tools, or social media connectors, integrating social media into existing and new analytics can be more valuable to business, he adds.
"Today, we live in a world where the way people interact with data is changing fast, and mostly for the better. People express themselves through the work they do; the notion that there is a small group in any organisation that makes all the decisions no longer holds true."