Companies join BlackBerry 10 platform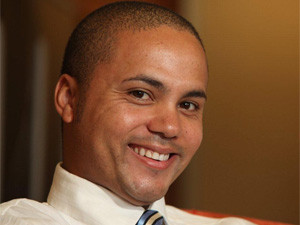 In the wake of the hype following last night's long-awaited launch of BlackBerry 10 by Research In Motion - henceforth to be known as "BlackBerry" - local entities are hurriedly getting on board with their apps.
The new platform has been tested by over 150 carriers worldwide, and BlackBerry has given more than 8 000 prototypes to application developers.
First National Bank (FNB) yesterday announced that a BlackBerry 10 version of the FNB Banking App has been developed and is available for the new BlackBerry 10 operating system. The FNB App is currently in the BlackBerry store and is available as a free download.
Released yesterday, Mango Airlines' app has also been developed for BlackBerry 10 OS. Initially the app, which allows customers to book, pay, change flights and receive updated airline communication, was developed for Apple's iOS. Mango said the app would be available on other platforms "in coming months", but unveiled the beta version of its app last night at the BlackBerry 10 launch.
SA's second biggest online retailer Takealot has announced its BlackBerry 10 App, which will enable BlackBerry users to browse and shop on the go. Takealot CEO Kim Reid says access to online shopping via mobile devices is going to become the predominant means of access for South Africans in the near future.
JSE-listed Business Connexion (BCX) also quickly enlisted with the new platform, with the launch of two South African-flavoured apps.
Apply it
FNB, the first of SA's big four banks to launch a mobile app, says it has seen consistent growth since inception in July 2011.
"[Since launch] it has amassed more than 380 000 active clients, has seen more than 300% year-on-year growth and more than 600% growth in transactional value and volume. The app is currently adding more than 40 000 active app users per month."
Farren Roper, head of FNB Connect ISP and business operations, says BlackBerry devices are among the most popular with the bank's clients. "BlackBerry currently constitutes 29% of our app user base. BlackBerry 10 users can expect a new and exciting user experience from the app, and we are delighted to welcome our BlackBerry 10 users on board."
FNB CEO Michael Jordaan last night confirmed that the bank would offer BlackBerry 10 devices as part of its discounted smartphone and tablet deals. Roper says there are also some "exciting new features" in store for FNB App users.
Proudly South African
Selected by BlackBerry to develop two new apps, BCX this morning announced its braai and restaurant search, review and rate apps - Jan Braai and Table Magic.
The man behind the Jan Braai app, Jan Scannell, describes the app: "It's about braaing and is proudly South African, just like National Braai Day."
The Jan Braai App enables users to view recipes and demonstration videos by Scannell, locate and rate butcheries in their vicinity, and see which butcheries Jan has visited and rated.
Table Magic, says BCX, is SA's first restaurant search, review and instant booking Web site established by Capetonian Kelly May, aimed at "revolutionising" the way South Africans find restaurants and make bookings.
Eric Stokes, business unit manager for mobile services at BCX, says the company designed the apps to make full use of the new BlackBerry Cascades platform.