FNB eyes milestone sends via eWallet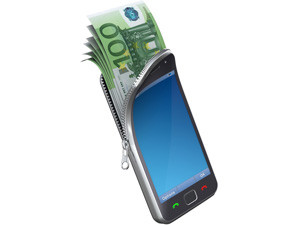 First National Bank (FNB) expects R1.5 billion to be sent via its eWallet service by December, as consumers spend more and spoil friends and family over the festive period.
eWallet is FNB's mobile money service that allows banking customers to send money to individuals with an active mobile number. The money can be withdrawn directly from an FNB ATM or from select retail stores.
In a statement, the bank says between September and December last year, eWallet recorded a 30% increase in money sent to recipients, growing from R800 million to R1.1 billion respectively.
"During the festive period, consumers often have more disposable income and are not reluctant to spend on shopping, travelling and entertainment. Even tough times are usually not enough to dampen the celebratory mood and spirit of giving during this special time of the year," says Sandi Madikiza, CEO of eWallet Solutions at FNB.
According to FNB, on average, eWallet users send around 3% more money to family and friends on a monthly basis.
With over two million active devices using the FNB banking app, the volume of eWallet transfers is bound to increase significantly between now and next year.
Madikiza believes one of the biggest growth drivers for eWallet will come from digitally-savvy millennials between the ages of 16 and 36.
"Over the busy festive season when people are always on the go, eWallet will be the ideal solution for consumers to receive and send money to each other, as well as family and friends, anywhere and at any time," he says.
Meanwhile, earlier this week, FNB suffered another glitch on its system, resulting in customers not being able to make transactions.
Over the past few months, the digitally innovative bank has experienced connectivity issues with some of its banking services, often times during month-end.
The bank has not revealed the cause of the connectivity issues on its banking services.