SASSA lambasted for irregular expenditure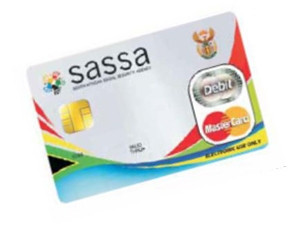 Officials from the South African Social Security Agency (SASSA) struggled to answer tough questions from Parliamentarians about irregular and wasteful expenditure of over R1 billion.
They appeared before Parliament's standing committee on public accounts (Scopa) yesterday, when MPs lambasted them for the unnecessary financial wastage.
Scopa heard from both SASSA and the Department of Social Development after the agency posted R1.1 billion in irregular expenditure in 2015-16 through functions including security services (R414 million), registration of grant beneficiaries (R316 million), lease payments (R223 million) and forensic investigations (R74 million).
SASSA also reported R10.9 million in fruitless and wasteful expenditure. Of this, R1.2 million arose from social development minister Bathabile Dlamini's cancellation of her attendance of a department event. According to Business Day, the minister said president Jacob Zuma had redeployed her to other duties, but she could not recall details of the redeployment.
According to Eyewitness News, SASSA CEO Thokozani Magwaza told the committee the amount of R233 million for irregular office leases was connected to former Northern Cape ANC chairperson John Block, who was found guilty of fraud and corruption in connection with the Trifecta company in October last year.
"The Hawks and the National Prosecuting Authority [have] to deal with this case with SASSA," Magwaza said.
SASSA CFO Tsakeriwa Chauke reportedly told committee members that payment of more than R300 million to private company Cash Paymaster Services (CPS), a subsidiary of Net 1 UEPS Technologies, in 2012-13, for re-registration of grant beneficiaries was considered to be irregular expenditure.
"The agency varied a five-year, R10 billion contract with CPS for the additional resources, time and re-registration of children and procurators. This resulted in a R316 million payment made to CPS in June of 2014," said Chauke.
SASSA also reportedly admitted losing R6.7 million with the dismissal of its former CEO Fezile Makiwane.
CPS' five-year contract to distribute social grants expires at the end of March 2017, after which SASSA will have to take on the job. This after Net 1 announced in May 2015 it was withdrawing from the SASSA tender process for the contract to distribute social grants to 15 million South Africans.
SASSA originally awarded Net 1's CPS division the tender valued at R10 billion over a five-year period. However, following a ruling by the South African Constitutional Court, it was decided SASSA had to re-issue the tender. It was alleged Net1 had breached SA's National Credit Act, and that the deal conducted with SASSA was "irregular".
Dlamini reportedly dodged questions as to whether SASSA would be ready to take on the social grants distribution in April, requesting more time before reporting on its readiness.
Hawks chief Berning Ntlemeza was also in attendance to decide whether a criminal case needs to be pursued in any of the matters to do with the irregular and wasteful expenditure.
According to News24, Ntlemeza confirmed the Hawks were already looking into six cases of fraud and corruption at SASSA and another 10 at the Department of Social Development.