Call centres lose customer satisfaction battle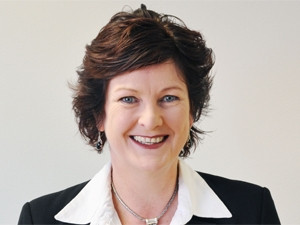 Because the contact centre industry is not taking digital (e-mail, Web chat) and social media channels seriously enough, many operators are losing the customer satisfaction battle.
Companies are increasingly moving towards measuring customer satisfaction, but often they do not want to drop the old metrics, in spite of the value being negligible.
That's the view of Sandra Galer, strategic consultant for contact centres and customer service at Merchants, who believes organisations need to make the shift to new media metrics if their strategy is to increase customer value and satisfaction.
"Within the next couple of years, contact centres will be handling more written than verbal communication. Customers in older demographics still want voice contact, but the new generation is tech-savvy rarely use the telephone and they're the contact centre's future. Today's management approach will be a profound disability in that future," says Galer.
According to Galer, the Dimension Data 2013/14 global contact centre benchmarking report survey shows that only 37% of organisations globally are measuring the cost and customer impact of handling digital and social media while all operators can quantify in minute detail the same metrics for handling calls.
Galer advises contact centres to measure the effectiveness of how they handle digital and social media in order to determine if the channels are in line with the organisation's strategy.
"If you're not measuring the effectiveness of how you're handling digital and social media, then you won't know whether you're doing the right thing for customers or the organisation," says Galer.
"Also, if you don't understand your customers' preferences, you will have problems identifying where your agent training focus should be or which areas of agent behaviour and capability need to improve.
To Galer, metrics and human capital are extremely tightly linked in contact centres, if you get either wrong, your customers suffer.
"Human capital will deliver your metrics. It's the people(agents) who are delivering your service, and the way that contact centres look after them and the environment that are given to them will impact how they communicate to customers," explains Galer.
Therefore, the industry must not only adjust its approach to metrics but also to recruitment, training and remuneration of agents.
Because written communication leaves a noticeable trail, contact centres need to educate the agents to communicate using Web chats, e-mails and social media, says Galer.
It is much harder for a customer to get copy of a telephone call versus having an e-mail on record, she adds.
So, if you do say something that is wrong or could be taken in the wrong context, it is a lot more powerful in written format.
Ultimately, using written communication instead of voice in call centres is changing the way contact centres train, monitor and asses their agents and also the key performance indictors they put in place.