Online classifieds scams go unreported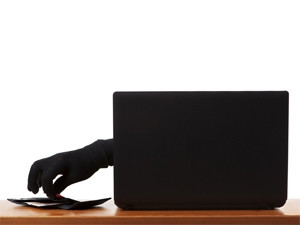 Online customer service Web sites like Hellopeter.com and reportacrime.co.za are flooded with complaints about scams that occur on classifieds sites such as Gumtree and OLX, but many of these cases go unreported to the authorities or the relevant classifieds sites.
Popular classifieds Web site OLX says it received less than 10 reports from customers who were scammed in the last year.
Stephen Ballot, OLX country manager, says trade is safe on classifieds sites as long as some common sense is followed. "We ask people to only pay once they have seen the item. This tiny piece of common sense would cut out 90% of all scams."
In an interview with 702's John Robbie, an official from Gumtree SA said the two main scams that usually occur are related to car deposits and fraudulent proof of purchase.
In most cases, people get scammed when the fraudsters change the circumstances of a transaction and bully the sellers to hand over goods.
Scams on the rise
SA's current economic climate has resulted in many consumers purchasing second-hand versus new, which means it is also becoming far easier to purchase vehicles.
OLX sales figures and trends show the sale of second-hand vehicles is becoming increasingly popular in South Africa.
"OLX has already noted a 50% increase in second-hand vehicle listings thus far this year, when compared to the same period last year," says the company in a statement.
Unfortunately, this means online classified sites have become a breeding ground for online vehicle trading scams.
"With such popularity comes a risk of fraud, and therefore it is becoming increasingly important that consumers follow certain rules to ensure they do not become the victim of a scam," says OLX.
Common sense not so common
Although OLX and Gumtree have systems in place to detect and counter potential scams, they do still occur. In the last year, both OLX and Gumtree introduced secure payment platforms to add financial protection for buyers and sellers.
Classifieds site Gumtree South Africa partnered with escrow service Shepherd to make online peer-to-peer trade safer for consumers.
Shepherd is a Standard Bank-powered escrow service operating as a third party that facilitates transactions on behalf of sellers and buyers. Shepherd is offered as an option to Gumtree customers.
The buyer or seller has the option to request to conduct a deal through Shepherd. After the seller initiates the transaction, the buyer makes a payment into a secure trust account. Shepherd secures the funds until the buyer receives the item and accepts it and facilitates the delivery through Ram couriers.
Shepherd MD Martin Reynolds says the solution offers security, safety and a cash-free solution to classified users who have previously had to expose themselves through personal contact and cash to complete strangers.
Gumtree South Africa spokesperson Estelle Nagel explains Shepherd is largely about convenience and safety for customers who would prefer an alternative way of transacting.
"Now sellers can reach a wider audience and buyers can widen their search for a specific item nationwide. There is no need for face-to-face interactions and money is only released to a seller once the buyer is satisfied, which removes an element of danger and dissatisfaction."
According to Nagel, although there has been uptake in the registration for Shepherd, many users still prefer to go the direct route when buying or selling online.
"Overall, the response has been extremely positive and we've seen a number of users adopt this successfully.
"We have over five million people using Gumtree - and we attribute our visitor rate to the fact that we offer alternatives to traditional retail and service offerings. Shepherd is yet another alternative for those of us who enjoy shopping on classifieds."
Meanwhile, OLX's Ballot says his company has also partnered with a secure payment platform to facilitate transactions and deliveries between buyers in SA.
The payment platform ensures customers transact safely on the site, says Ballot.
"We announced an escrow product last year...but it is for high value items. Exactly like Shepherd."
Ballot adds OLX employs moderators to look at ads before they go live. "We have advanced machine learning algorithms in place that prevent and block criminals on e-mail, phone and IP address."
Proceed with caution
The most important tip for buyers and sellers is to use common sense, says OLX.
If the deal is too good to be true, it probably is.
"As online classifieds Web sites such as OLX provide a platform for buyer and seller to interact and trade, without the Web site being involved in this process, it is important that whether you are buying or selling you follow these rules for your own safety," reads a statement.
The South African Banking Risk Information Centre, which deals with fraud involving the banks, says customers must first "check with the bank that the money was deposited into the account before releasing the goods".