Uncertain future for Broadband Infraco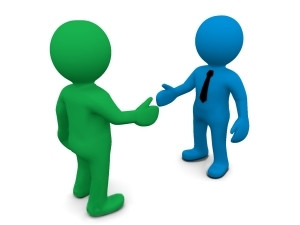 The state has once again failed to provide Broadband Infraco with any funding during the budget process, which adds fuel to suggestions it may be incorporated into Telkom.
Industry players already suggested Telkom could replace Infraco as the state's broadband arm after Telkom was handed the task of rolling out broadband to eight municipalities across SA.
Broadband Infraco previously hinted at becoming a competitor to the fixed-line company. Infraco, which was awarded its licence in 2009, is meant to carry out the state's broadband objectives, with a focus on underserviced areas, but has been funding itself since 2012 when the last tranche of its R1.8 billion government funding was paid to it.
This lack of funding means it has battled to fulfil its mandate, and it previously implored government for further funding to help it do so, asking the state for as much as R80 billion more. Spokesman Sammy Mafu says it needs more funds because it was historically undercapitalised, and its national long-distance network needs refurbishments, upgrades, strengthening and expanding.
Despite its pleas, the entity was not allocated a cent in Budget 2015, which was unveiled on Wednesday.
Clear signs
The Democratic Alliance's shadow minister of telecoms and postal services, Marian Shinn, says it is as if Broadband Infraco has "vanished" in government's eyes. She notes the lack of a budget for the entity suggests it will be absorbed into Telkom, which has been tasked with rolling out broadband in eight rural municipalities.
ICT commentator Adrian Schofield concurs, noting combining Broadband Infraco with Telkom may be a way for the state to increase its stake in the listed fixed-line provider. Government has a 39% stake, while its pension fund arm, the Public Investment Corporation, has just more than 10%. "Broadband Infraco's future is not clear, which leads to speculation that it may be absorbed into an entity such as Telkom."
Ovum analyst Richard Hurst adds "it makes perfect sense" to combine infrastructure, as this will give the state immediate economies of scale, and remove duplication.
Hurst notes Infraco was established six years ago out of Eskom and Transnet's networking assets; infrastructure that was meant to become Neotel's backbone. Neotel is currently the subject of a R7 billion buyout bid by Vodacom, which is awaiting regulatory approval for the deal.
"We can be sure that there is a next wave of change coming," says Hurst, referring to telecommunications and postal services deputy minister Hlengiwe Mkhize's recent statement that Telkom's role in leading the broadband rollout will eventually result in a new national broadband company. He adds all the indicators are pointing to a merger between Telkom and Infraco, which would allow both to make better use of their networks. In May 2013, government said it was considering consolidating some of its entities.
Spirit of cooperation
The commentators' views seem to be borne out by Mafu. "We understand that government is looking to create partnerships that will allow competition and cooperation, and allow value-add by all players and we are in full support of that position," he says.
Mafu notes, however, it has not been in talks with Telkom about a possible tie-up, but does support government's efforts to expand broadband coverage. Infraco had been setting itself up to compete with Telkom, with CEO Puleng Kwele saying last October that "there is a requirement for competition".
Telkom communications head Jacqui O'Sullivan says the company, as a general rule, does not comment on merger and acquisition activity until it needs to do so. She previously noted it is still considering a range of options around its assets.
The Department of Telecommunications and Postal Services, which has previously been mum on Infraco's role in SA's broadband ambition, also did not respond to a query. Minister Siyabonga Cwele has said the private sector would be encouraged to invest in the state-driven infrastructure development initiative to increase access.