Huawei not looking for M&A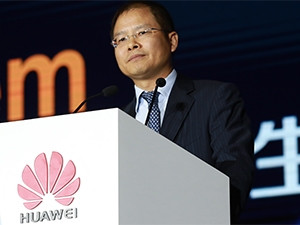 While analysts encourage and welcome merger and acquisition (M&A) activity in the technology industry, Chinese ICT solutions provider Huawei Technologies has no plans to make major plays of its own anytime soon.
This was revealed by Huawei's rotating CEO, Eric Xu, who said consolidation in the industry is conducive to a healthy ICT sector.
However, Huawei will not go for large-scale mergers and acquisitions, he stated. "The company will continue acquiring small-scale companies that will complement Huawei's core technology strategy."
According to Xu, Huawei, which operates in more than 170 countries worldwide, will continue to grow its $60 billion business by focusing on small-scale purchases.
Xu made the comments during an answer and question session at Huawei Analyst Summit 2016 taking place this week in Shenzhen, China.
This year's global analyst summit saw Huawei introduce its full 'cloudification' strategy, which is based on insights into industry trends and showcases understanding of end-user experience.
Over the past year, the tech industry has seen consolidation between players like Nokia and Alcatel-Lucent, and most recent announcement from Cisco of its intent to acquire Jasper Technologies.
Under the terms of the agreement, Cisco will pay $1.4 billion in cash and assumed equity awards, plus additional retention-based incentives for Jasper.