Demerit law finally gets launch date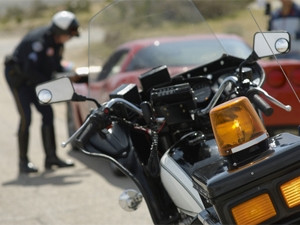 The controversial Administrative Adjudication of Road Traffic Offences (Aarto) Act is finally set to go live next year, eight years later than its initial launch date.
The law, which has been almost 17 years in the making, penalises drivers when they commit offences, with each infringement demerit accumulating towards the potential suspension - and possible revocation - of a driving licence.
Aarto has been running on a pilot basis in the City of Johannesburg and City of Tshwane. It was meant to go live on 1 April 2008, but was delayed due to shortcomings in the pilot project. Commentators previously argued the system is doomed to fail.
However, deputy minister of transport, Sindisiwe Chikunga, yesterday announced the law would be effective nationwide from 1 April 2016. She noted: "Having a driving licence ... is a privilege not a right, because it belongs to the state."
Chikunga, speaking at the re-launch of the Road Traffic Infringement Agency (RTIA) - which is tasked with ensuring the law is enforced - added the new law allows government to punish "habitual" infringers.
Fixing issues
In January, RTIA COO Thabo Tsholetsane explained the delay with the law was because the Aarto Act had to be amended, the agency had to resolve shortcomings it found during the pilot project, and final readiness assessments were under way to make sure all role-players are good to go.
Chikunga added the time between now and when the system comes into place will be used to finalise the amendment of the Act to increase efficiencies so that shortcomings found during the pilot phase will be ironed out.
"It is important to note the days of non-compliance to road traffic laws without consequence are truly over."
Chikunga explained RTIA would embark on an education campaign, as well as internalise the Aarto system. "It is important to inform you that the RTIA has embarked on an active stakeholder participation process and has invited a plethora of stakeholders in this mammoth task of educating and empowering our road users."
In addition, the agency has been rebranded because it faced challenges in "asserting its presence", said Chikunga. She explained it was constantly confused with other departmental entities, such as the Road Traffic Management Corporation.