Mustek appointed XYZprinting distributor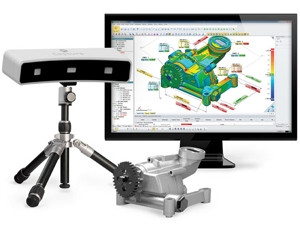 XYZprinting has appointed PC distributor and assembler Mustek as the official distributor of its range of 3D printers in SA.
The company says Mustek will initially offer two models, the Da Vinci 1.0A and the Da Vinci 1.0AiO printers, targeted at the consumer markets.
Mustek wants to provide all South Africans with the opportunity to afford the latest technology as it becomes available abroad, says Anle Els, XYZprinting product manager at Mustek.
What was once an exclusive, costly technology, 3D printing is becoming more affordable and accessible as the technology evolves and interest in the industry grows, says Mustek.
According to Els, there is a perception in the consumer market that only major corporations can afford this technology.
She points out as with all new technology, resistance is a common occurrence, especially when it is used to change the way consumers go about their day-to-day tasks.
"This technology is still emerging and is doing so annually. The growth shows although some industries are still resistant to making use of this technology, most industries are welcoming it with open arms."
Hein Engelbrecht, MD of Mustek, says SA is a progressive market, with consumers adopting new technology eagerly and quickly. "We're excited to partner with XYZprinting to offer this technology to South African consumers and to bring increased value to our channel partners."
Gartner predicts end-user spending on 3D printers is expected to increase from $1.6 billion in 2015 to around $13.4 billion in 2018.