Itec eyes SA telecoms landscape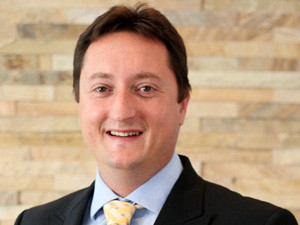 Local office automation and communications group, Itec has become a fully-fledged telecommunications services provider, through a partnership that it expects to propel the business to new heights within SA's rapidly growing telecoms landscape.
Ryan Miles, Itec COO, says the company's February acquisition of a majority stake in local telecoms provider Songimali Communications - a licensed telecoms provider - essentially positions Itec as a tier one provider. He says this has enabled the company's recently formed division, Itec Communications, to offer a full range of communication technologies to the SME, corporate and government sectors.
Itec Communications says it will now offer a suite of converged solutions. The company's new offerings include voice, video and data solutions ranging from voice over IP, video and hosted cloud solutions, through to multi-protocol label switching network services and converged GSM and fixed-line services.
Strategy and target
Miles says the company is trying to fill a gap in the market where voice and data has been "partially successful" due to SA's inherent infrastructure and bandwidth challenges. "We plan to differentiate ourselves by laying down reliable infrastructure that will facilitate convergence.
"Our backend infrastructure is designed in such a way that we interconnect carrier services on a one-to-one contention ratio."
He says the company's focus is on the three-pronged convergence structure that is driving the future of telephony in SA and the world at large: voice, data and video. "The future of telephony globally will move to video, as data becomes more reliable and cheaper."
Miles says Itec plans to leverage the Songimali acquisition to hone its services into a finely-tuned one-stop shop, which will serve the company's existing 18 000-strong customer base, as well as new customers' convergence needs.
According to Miles, Itec's target market is made up mainly of SMEs (60%), with about 30% corporate and 10% government contingents.
The new direction Itec has taken, he says, is expected to yield unparalleled growth. "We have a dual strategy in terms of growth. On the one hand, we would like to have converted as much as 25% to 30% of our existing client base onto the system in the first year."
In terms of new clients, Miles says Itec would like to grow as much as 200% in year one - an aggressive and ambitious target that he says is "highly achievable" given the company's track record.
Fast track
Songimali holds Individual Electronic Communications Services and Individual Electronic Communications Network Services licences and serves over 400 existing customers. The six-year-old company is also partner to a range of local upstream operators and telecoms equipment vendors, including MTN, Vodacom, Telkom, Mitel and Polycom.
"Itec has played on the periphery of the telecoms market as a reseller of solutions from other service providers for a couple of years and we have learnt a great deal about what the market needs in the process. The time is now ripe for us to enter this space with a solution that we own and drive ourselves."
Miles says Itec decided to fast-track its entry into this market space by acquiring a company with well-established infrastructure, a strong customer base, and its own intellectual property. "Songimali was a perfect match, because it owns the customer experience in its space and brings to the table a wealth of its own intellectual property, including electronic billing and telephony management solutions."
The Itec Communications team is headed by MD Rodney Taylor, operations director Rolf Schurink and national sales manager Gwen Goodwin.
Taylor says Itec Communications intends to grow the business from its roots in the SME market to include Itec's large, public sector and corporate clients.