Changing the game for call centres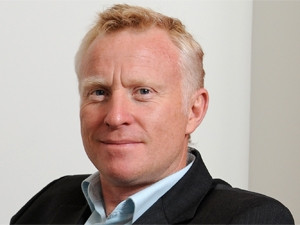 Web Real-Time Communication (WebRTC) is a disruptive technology that will make the roll-out of new call centre services even faster - and provide easy new ways for customers to call in.
That's according to hosted call centre technology provider 1Stream.
"This is one of the most exciting technical innovations we've seen in a long time," says 1Straem director, Jed Hewson. "WebRTC is a new standard in HTML5 that makes it possible to send and receive voice and video calls directly from a browser - no extra software or plug-ins needed. It's cutting-edge technology that 1Stream will be first to deploy in South Africa."
For call centres, Hewson says, WebRTC will do away with the need for desktop phones or softphones.
"The phone has always been a troublesome part of setting up a call centre - softphones are finicky, and having hardware sitting on your desktop is expensive as well as difficult to integrate with the software. Now all you need is a browser.
"We can now set up a new agent in minutes," says Hewson. "And we can do it on any operating system -- they're no longer restricted to Windows. This is going to reduce costs and make it a lot easier, especially for call centres that use home-based agents."
Browser-based phones also mean the end of installed upgrades, adds Hewson. "Even softphones have to be updated to new versions periodically, and that often introduces problems. With a phone built right into a Web site, there's no need to upgrade anything on the agent's computer."
For consumers, Hewson says WebRTC means they'll be able to call in to a contact centre directly from their Web browsers on a desktop computer, tablet or phone, just by clicking a single button. "From a customer service point of view, it's ultimate convenience."
1Stream's WebRTC service will be available before the end of June, says Hewson. "We're very excited to be able to introduce this to our clients. It brings a level of flexibility and accessibility to call centre operations that's never been possible before."