Capitec users take to cellphone banking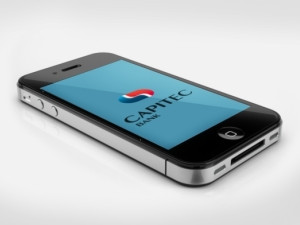 Capitec has seen a surge in clients using its cellphone banking method but is still struggling to pull large numbers when it comes to Internet banking.
This is according to the bank's interim financial results for the six months ended 31 August, which were released this week, and show that over half of Capitec clients make use of cellphone banking.
The bank says 3.8 million of its 6.7 million active customers make use of cellphone banking. There are 869 000 more clients making use of cellphone banking since August 2014, which is an increase of almost 30%.
However, Capitec only has 282 000 clients that use online banking. This number grew by 29 000 over the past year, up 11.5%, but is still very low when compared to peers such as First National Bank, which has around 1.4 million active online customers and 4.4 million registered cellphone banking customers.
When looking at the average transactions per Capitec client per month, ATM usage saw no change from last year, with an average of five ATM transactions per client per month. Internet banking, however, dropped to an average of 0.3 transactions, down from 0.4 the previous August.
Over the past year, Capitec has grown its active client numbers from around 6.2 million to 6.7 million at the end of August.
The bank says that according to the All Media and Products Survey for the period ended December 2014, 18.9% of South Africans regard Capitec as their primary bank. This is an increase from 16.8% at the end of June 2014. The bank expects similar growth in market share in the next period.
Capitec's interim results saw headline earnings per share rise by 25%, while the company declared an interim dividend of 375c per share, up 52% from a year ago.
News of the bank's strong interim results was received well by the market. Capitec's share price surged this week, going from R477.59 the day before the announcement, to R531.24 at market close yesterday.
Capitec's share price has seen an 11.6% increase over the past seven days. Year-to-date, the value of the bank's shares has increased by 56%.