Analytics can help predict and manage disasters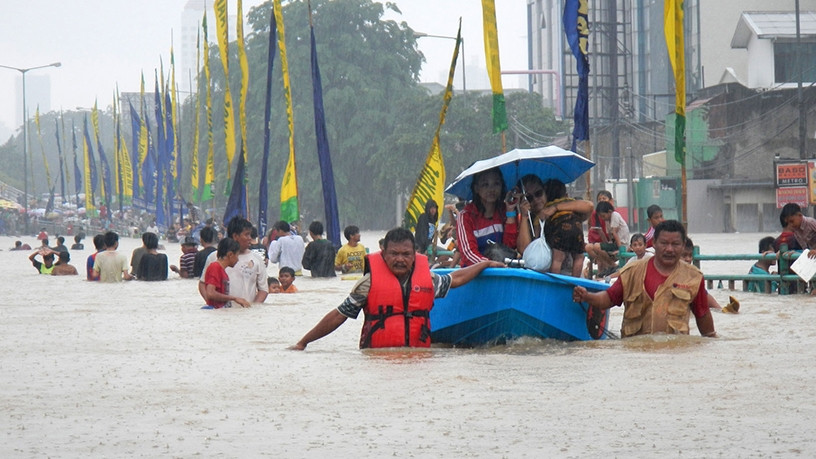 Using big data and advanced analytics can help emergency response agencies respond to disasters faster, more effectively and allocate resources where they are needed most, say experts.
According to Dhiren Vasram, business unit leader: hybrid cloud software for IBM South Africa, there is a clear need and opportunity to use analytics in not only predicting, but also managing disasters.
From a prediction point of view, analytics can provide current and forecast conditions, seasonal forecasts, and severe weather and historical weather data that can help disaster centres to prepare for upcoming conditions upfront, says Vasram.
To gain efficiency with the recovery process, there is value in having knowledge about the weather conditions to plan rescue efforts, he adds.
"The ability to harness social media (videos, images, and text analytics) is also an area that should be looked into, to save lives."
Also, emergency services and rescue services organisations need to make use of available big data capabilities, and these include data repositories (data lakes) where population data, weather data and social data is stored, says Vasram.
They can then apply a wide range of analytics capabilities for both structured and unstructured data to extract insights that will help them be better prepared to mitigate disasters and to manage the rescue and recovery processes, he added.
"Both weather data and social media capabilities must be provided quickly and easily, for example by accessing weather data application programming interface via the IBM Cloud."
In addition, Simon Carpenter, chief technology advisor at SAP Africa, says understanding in real time the nature of and how and where disasters are unfolding enables the rapid and effective despatching of often-scarce relief resources (people such a nurses and doctors, materials and equipment) in a coordinated fashion.
"One of the essential aspects of the digital economy is that of hyper-connectivity. The emerging combination of inexpensive sensors, socially networked people and the pervasive connectivity that enables the cyber-physical world means we can truly be hyper-aware of what is happening around us - in real-time.
When you combine big data with advanced analytics, you are able to predict (and in some cases prescribe) what will happen next, adds Carpenter.
Aneshan Ramaloo, senior business solutions manager for SAS, says by analysing a combination of historical data points and applying them to new data, before, during and after a natural disaster occurs, emergency services can be a lot more targeted with their relief efforts.
"Emergency response agencies can even model potential disasters and their effects, to allow authorities to develop proactive plans to prevent these outcomes from occurring."
Ramaloo notes the effective use of analytics to study data related to geography, population, mobile device usage and many other data points can help authorities discern underlying patterns and associations that will enable the relevant emergency services to quickly react to floods, fires and other deadly scenarios.
"The real power of analytics is that it can utilise big data derived from multiple sources, such as population demographics, weather patterns, flood zones, town planning and even cartography, which is then built into a disaster management strategy. Performing real-time advanced analytics on all of this information will enable authorities to provide quicker, more effective responses to areas even as the disaster may be occurring."
By using big data, it is possible to understand how residents may react to a future catastrophe, says Ramaloo. Data scientists can extract data sets from the details captured by local mobile network operators to comprehend how populations move in response to an emergency situation, such as floods, he added.