Video: the next generation
Video is alive and well, but it's had to undergo a radical transformation to keep pace with the expectations set by social media.
The good old corporate video, invariably voiced over by a man with a plummy accent and showing happy people at their desks smiling and busily earning their keep. How times have changed. While video is alive and well, the nature of the video has changed so much that it's become a distant relative to those dusty old relics of yore.
Today, everyone has the capability to produce a video in their pocket or their handbag. It's called a cellphone. And the immediacy and briefness of the resulting video clips perfectly suit the nature of the world that we live in, where information is presented in brief bytes, it's updated constantly and we don't have to sit through an hour-long session to understand a new concept. Google is your friend and YouTube your teacher.
Indeed, today more video content is uploaded to the Web in a single month than television has created in three decades.(1)
In the face of all of these advancements, in a world where digital is king, content has become interactive and visual. It's what today's audiences expect. It especially addresses time constraints and behavioural aspects, such as shorter attention spans, which have become a byproduct of living and working in the new economy. And while a homemade video is just fine for Facebook, Twitter and the like, when done professionally yet incorporating learnings from social media, video can be a very powerful medium for businesses wishing to communicate with their customers, suppliers or staff.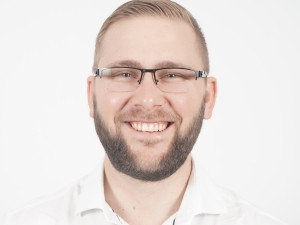 "Video is still recognised as a foremost and valuable communication channel to reach clients," says Aliza Visagie, managing director of Virtualscape Visualizations. "We're seeing savvy organisations focus their efforts on professional video productions to navigate Web traffic, deliver a concise and powerful message, and so, race ahead of the competition."
Visagie says video as a medium is much easier to digest than the traditional approach of static text and diagrams. This is because video can unravel difficult concepts into visuals that consumers can easily understand and relate to.
"Another benefit of video is the emotional connection that can be made between the brand and the consumer of the content. By employing a specific tone and feel in a video, a brand can evoke a desired response, such as trust, amusement, success, expertise, and more," notes Ryan de Metz, production manager of Virtualscape Visualizations.
Today's video tells a story by incorporating a wide array of elements, including animation, video, pictures, flowcharts, infographics and more. "It brings together behavioural expertise with technical skills," explains Visagie. "As a team, we see ourselves as professional storytellers, but instead of words, we use visuals. Simply put, good video design is about business, people and technology."
"In the face of the growing popularity of video, brilliant execution is key if the content is to 'wow' the customer and stand out," says De Metz.
Steps to success
Whether video is used to train, sell, market, inform, educate or entertain, Visagie lists a quick five-point checklist that can lead to a video's success:
1. Keep it high quality and short - two minutes is ideal. This evokes trust, avoids boredom and respects your customers' time.
2. Use an influencer (a notable third party) to lend validation to your video.
3. Always include a way for the potential customer to get in touch with you.
4. Publish the video both internally and externally - employee, colleague and customer engagement is key to adequately understanding, liking and sharing your content.
5. Share, share and share across the wide range of free platforms available to you - from your brand Web site to partner Web sites, social networking platforms such as Facebook, Twitter, YouTube, Instagram, and LinkedIn. Showing off and explaining your service or product is in most cases free of charge today, whereas ad space on television used to cost brands a small fortune in the past - and, the ease of distribution in the digital era is phenomenal!
Closing that deal
On top of brand awareness, lead generation and online engagement, video is also being hailed as the best communication medium to improve a return on investment by boosting the close rates on sales.
According to data from a Worldstream (2) blog that looks at video marketing engagement statistics:
* 51% of marketing professionals worldwide name video as the type of content with the best ROI.
* Marketers who use video grow revenue 49% faster than non-video users.
* 59% of executives agree that if both text and video are available on the same topic, they are more likely to choose video.
* Social video generates 1 200% more shares than text and images combined.
Furthermore, bear in mind that viewers retain 95% of a message when they watch it in a video compared to 10% when reading it in text. Also, Internet video traffic will be 69% of all global consumer Internet traffic in 2017, and by 2019, Internet video traffic will account for 80% of all consumer Internet traffic.
"With the average user spending 88% more time on a Web site with video - it's a clear case of click and close the deal when it comes to producing a video," concludes Visagie.
(1) https://www.clickbank.com/5-video-marketing-trends-every-digital-marketer-needs-to-know
(2) http://www.wordstream.com/blog/ws/2017/03/08/video-marketing-statistics