Pinnacle buys solar power company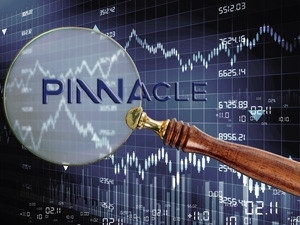 Local ICT distribution group Pinnacle Holdings has acquired a majority stake in Solareff - a solar power solutions company and solar photovoltaic specialist - for an undisclosed amount.
"The supply of renewable energy products - and specifically photovoltaic products and solutions - has potential that cannot be ignored, and the market is one that is growing at a phenomenal rate. The specialist engineering skills required will result in higher margin business for the company and substantial ongoing growth for our partners and stakeholders," says Arnold Fourie, Pinnacle Holdings joint CEO.
Photovoltaic technology refers to the direct conversion of light into electricity at the atomic level, and gets its name from the process of converting light (photons) into electricity (voltage), which is known as the PV effect.
In a statement, Pinnacle says Solareff is a fast-growing solar photovoltaic specialist with more than a decade's experience in renewable energy projects. The company has completed and is busy with a number of turnkey projects in southern Africa, ranging from 20KWp solar power installations to as large as 5MWp installations.
As one of the top three solar photovoltaic specialist companies in southern Africa, Solareff is recognised as a market leader in its field and does both rooftop and ground solar installations for mainly corporate customers, says Pinnacle. The company partners with tier one technology partners and is managed and supported by a team of engineers.
Fourie says: "This acquisition creates a foothold for the Pinnacle Group to enter this exciting space by opening a whole new division for us, one with great potential."
The Pinnacle Holdings board has decided it is strategic for the group to enter the renewable energy space. "With Pinnacle's vast footprint in southern Africa as well as a reputation for quality solutions, it is ideally placed to assist Solareff in expanding its business further across the region," Fourie adds.
Pinnacle will also integrate the solar photovoltaic product into its existing product range and aim to become a distributor of these products.