Start Tel Aviv names two SA winners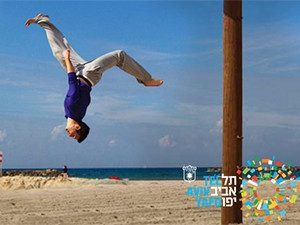 The Start Tel Aviv competition has chosen two South African winners for the 2015 competition.
The two winners, Funda and WhereIsMyTransport, were announced this week in Johannesburg. They will represent SA in the global competition held by the Israeli Ministry of Foreign Affairs and Tel Aviv Global.
The winners came out of a group of eight finalists that were chosen from over 55 entries from tech companies across South Africa.
Michael Freeman, deputy head of mission for the Embassy of Israel in Pretoria, says usually there is only one winner but "because of the quality and quantity of entries, the judges felt it important to send two representatives from South Africa, and the competition organisers in Israel agreed".
Funda builds mobile and Web applications to tackle social and academic development challenges faced by learners. The company partners with top academic institutions to assist them in deploying online courses that empower teachers with the right data to change their physical learning environments.
WhereIsMyTransport (WIMT) is a platform for smart urban transport in emerging regions of the globe. The WIMT application program interface helps to integrate formal and informal transport to connect cities, operators and commuters for a more sustainable and efficient transport system.
The prize is a five-day all expenses paid trip to Tel Aviv in Israel where the start-ups can network with and pitch for funding from Israel-based investors. Freeman says the winners' trip will take place during the DLD Tel Aviv Innovation Festival in early September. This will give the winners "the opportunity to meet the coolest and smartest companies, techies, start-ups, designers, artists, scientists, investors, and cultural drivers from Israel and abroad".
"The potential for the winners is incredible. They will meet with the top companies in the tech space, have the opportunity to secure funding from venture capital and seed companies in Israel, and to make strategic partnerships with other start-ups and tech companies in Tel Aviv and Israel as a whole," according to Freeman.
This is the second year South Africa has been part of the global competition that takes place in 16 countries worldwide, with SA being the only African participant. Winners from all the different nations will be able to meet during the trip to Israel. Freeman says the start-ups will have the opportunity to discuss strategic partnerships and best practice as well as share tips and ideas.
Funda director Kennedy Kitheka says it is an honour to be selected as a winner.
"We're excited to have the opportunity to represent the South African start-up ecosystem on a global stage and are even happier to be sharing the award with a fellow entrepreneur."
WhereIsMyTransport co-founder and CEO Devin de Vries also does not mind sharing the prize. He says it will give the company the opportunity to meet and exchange ideas with a whole new community of like-minded people and to showcase WIMT on a global stage.
"Receiving international recognition of our solution and the potential that it has to impact cities worldwide is a wonderful validation of everything we have been working towards," says De Vries.
"Although we are committed to developing and deploying our solution in South Africa, we've always intended to expand to other cities, countries and regions. This opportunity is also perfectly timed, with our London office having just opened ? WhereIsMyTransport is going global, and Tel Aviv is just the place to start."
"Tel Aviv was named Europe's leading tech hub by the Wall Street Journal and ranked by Start-up Genome as the second best place in the world to open a start-up. This offers us tremendous opportunities to not only network but to potentially raise investment to provide growth for our business," adds Kitheka.