Cover your tracks
Your digital footprint is as clear an indication of your activities as your actual footprint; ensure you stay on the right path.
Prior to a meeting or interview, it is estimated more than 40% of the people who meet will have either searched for each other using a preferred search engine and/or reviewed their LinkedIn profile, Facebook or Twitter accounts. They usually look for credibility and context in the hope of formulating an opinion and/or reaching some conclusion of who the other may be before they arrive.
Social media profiles can provide the savvy recruiter with additional insight into who a prospective employee really is. This means first impressions are made well before the first handshake, so you need to make certain that before you have stepped into the meeting, you've already made a good impression.
Almost everyone has a digital footprint and not having one also says something about you. My 'search engine' exploration on the term 'digital profiling' mostly showed results focusing on online resumes for job seekers and a handful of corporate and social platforms such as LinkedIn, Facebook, Twitter and Instagram, to list a few. I assume this is due to a lot of personal information that's surrendered into such platforms willingly and without consideration of unintended consequences.
The Digital Forensics Magazine defines digital profiling (DP) as a means in which people can analyse and piece together a person's interaction with the digital data network and produce the outputs of profiling, trend analysis, market statistics and behavioural analysis, and apply all this data to the digital profile.
First impressions are made well before the first handshake.
Just like targeted advertising campaigns, anyone who can usefully interpret these data points, outside computer crimes investigators, can greatly benefit from the insights drawn from this information. Like all other profiling techniques, DP takes into account the characteristics, behaviours, interactions and other data points that pertain to an individual who interacts with any data source. DP is used in marketing, enterprise security, criminal justice and recruitment, among other areas.
Mirror images
As a result, there's a lot of guidance on how to ensure your digital twin is as close to you as possible, and that there's nothing on these accounts that contradict your profile. However, many people fail to understand their public profile (ie, on LinkedIn) is only one part of a broader picture, and diligent recruiters will connect your various public profiles to complete this.
Getting your digital profile right is critical, and below are some guiding principles to be cognisant of:
* Undertake an online search of yourself regularly to find out what others will see. Put your name in quotation marks and add a few words that link you to your work or pastimes and see what can be found.
* Ask a colleague to review your LinkedIn profile. Would you be the sort of person they would do business with?
* Adjust your security settings regularly. Read articles about tips on how to avoid common online privacy mistakes.
* Remember, a digital footprint includes data generated without your knowledge and/or consent, and can be analysed to piece together your personal characteristics, behaviours, affiliations, connections, interactions and frequently visited areas or sites. That's why when searching for something on the Web, during the few days that follow, your browsing will be inundated with targeted advertising campaigns around the very search you just did.
The development of modern technology has led to an evolution in the role of digital devices that turned from data containers to a sort of "digital diary" - which offers a new prospective for analysing digital memories of electronic devices. The goal is to extrapolate behavioural patterns and compare them to outline a user's profile.
The software implemented on a number of digital devices have a high level of personalisation, including agendas of meetings, access to chat rooms, blogs, forums, social networks, etc, and are now turning mobile phones, MP3 players, game consoles and satellite navigation into real custodians of the lifestyle of the individuals who normally use it.
Digital profiling, in this scenario, offers a new tool to digital investigation. It analyses the digital memory through specific technical and intelligence profiling, to obtain information with which it is possible to reconstruct the user fingerprint and description of its modus operandi.
In essence, make sure your digital profile is a true representation of who you are.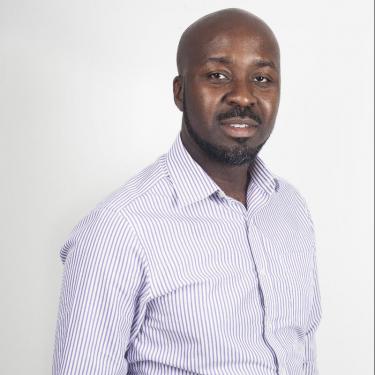 director at PBT Group.

Masindi Mabogo's career started from humble beginnings, as a tutor, teaching Microsoft Word and Excel, before joining a division in Unisa as a researcher. Mabogo later moved to a call centre appointment at Fujitsu, supporting dial-up Internet connection, before joining a PBT Group Internship in 2006. Through perpetual commitment, dedication, determination and hard work, he grew through the ranks to become a principal BI consultant at PBT Group. After eight years with PBT Group, Mabogo was appointed as a director, a position he currently holds.