TCL brings family smart watch to SA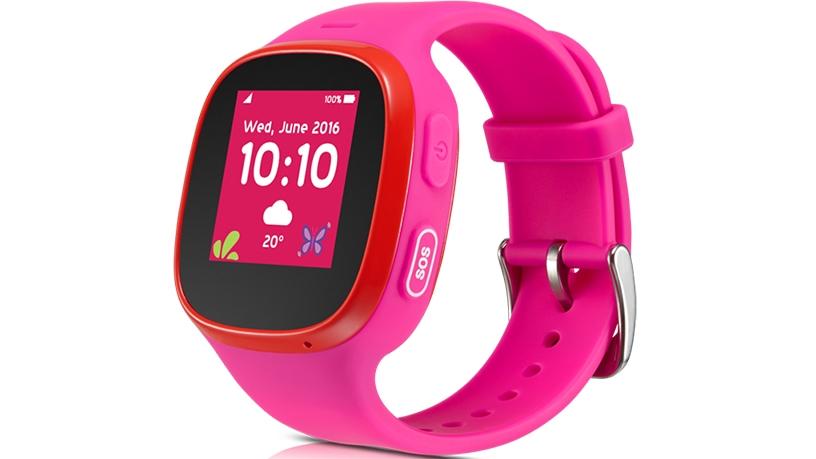 The first product from Chinese manufacturer TCL to hit South African shores is a wearable that helps parents track children.
The MoveTime Family Watch MT30 is 3G-enabled, allowing two-way communication between parent and child, as well as GPS for parents to track children's whereabouts through a dedicated app.
TCL acquired cellphone brand Alcatel last year, and signed a global licensing agreement to manufacture and distribute BlackBerry-branded devices.
The company says it aims to add more phone brands to its portfolio. It currently has around 30 million active users across the three brands globally and hopes to double that over the next few years.
It has positioned the three brands to serve all market segments, with Alcatel aimed at the low end, TCL reaching mid-tier where the most expensive device will be $250 (R3 000), and BlackBerry serving the premium market.
TCL's first product hopes to tap into the growing space of wearables for children. This is not the first time the stable has attempted this; last year, Alcatel released a similar device aimed at younger generations.
Other brands and start-ups wanting to lock down children's wrists include the Octopus by Joy (a Kickstarter campaign), Vtech's Kidizoom Smartwatch, and RoyalFit with its Child Tracker. However, not all are available in SA.
The TCL MoveTime Family Watch MT30 requires a nano SIM to work, but parents are in control of which numbers the child can call. Up to eight phone numbers can be stored in the watch and are preprogramed through the app on the parent's phone. Children can also send voice-notes to contacts, or emoji messages.
The app for the parents is available on iOS and Android.
Ernst Wittmann, TCL regional manager for Southern and East Africa, says there was some debate as to whether it should be a 3G or 4G device, but ultimately it went with 3G as it would be more reliable, especially in emerging markets.
The device's operating platform is based on the Qualcomm Snapdragon Wear 2100 platform.
The watch has built-in GPS and geo-fencing capabilities. This means parents can set a 'safe zone' for their children, such as the parameters of a school or house, and get notified when the child exits it.
Other features include embedded games, two-day battery life, IP67 water and dust resistance, and an SOS button.
The device comes in two colours: pink and blue. It will cost parents R2 699 to buy it prepaid, or R149 per month for 24 months on a Vodacom contract.