Is your business ready for micro-moments?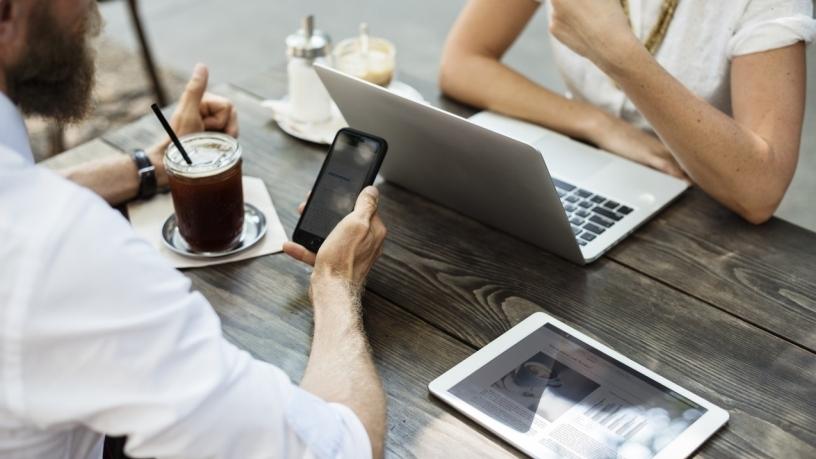 With the popularity of mobile, which is here to stay, consumers are increasingly comfortable using their smartphones, laptops or tablets to make online enquiries, and so the trend of micro-moments has developed. The notion of micro-moments has been around for a couple of years, but 2018 will see it become bigger than it's ever been before.
A term coined by Google, micro-moments refers to the moments when "people reflexively turn to a device - increasingly a smartphone - to act on a need to learn something immediately, do something, discover something, watch something, or buy something. They are intent-rich moments when decisions are made and preferences shaped." Whether a business deals with content marketing and customer service in-house or through customer management outsourcing, micro-moments occur throughout.
According to Google's own research, of all smartphone users, 91% perform a search for information on their smartphones while busy with a task, and 82% perform a search while in a brick-and-mortar store making a purchasing decision. As it becomes easier to find information on mobile, users will increasingly find themselves within these micro-moments searching for instant answers, and businesses must be ready to have their content available.
Mobile search has proven extremely effective. According to research done by SurveyMonkey, 70% of mobile searches lead to action by a consumer within an hour. Businesses must capitalise on the trend of micro-moments by creating content that will prove valuable to customers during their searches.
From Google's data, searches that include location make up nearly one-third of all mobile searches, travel-related searches that include "tonight" or "today" have grown over 150% in the last two years, and if a mobile site takes three seconds or more to load, 54% of visitors will leave the site.
Considering these facts, it's clear that consumers are interested in quick answers directly related to their location and current needs, and businesses need to meet these search-related needs. Google's guide to the mobile shift further shows that mobile users check their phones on average 150 times a day, making micro-moments important snippets of time to capitalise on.
According to Google's guide, there are three ways in which businesses can maximise the potential for their content to be found and clicked on during a micro-moment:
* Be on mobile. If a business does not have a mobile site or easily accessible content via mobile, their content is not going to be found during a search. According to the guide, one in three smartphone users purchased from a brand they did not intend to purchase from because that brand provided answers they needed in that moment. If a business shows up in a search, they're in the running to be seen and chosen.
* Provide useful information. If a business provides the information they know their customers are looking for, a consumer's needs will be met when they perform a search. Google has found that 73% of consumers find receiving useful information as the most important feature when choosing a brand.
* Be fast. Consumers, particularly millennials, want the information they're looking for as quickly as possible. Google's guide reveals 40% of smartphone users are most often pressed for time when searching for instructions online, and 27% are pressed for time while buying a product online. Having a mobile site that is quick to load and information that can be easily found will provide impatient consumers with the information they seek.
While every point of a customer's experience is important to Understanding Moments Of Truth And How They Connect To Customer Journeys, micro-moments is one key point that businesses cannot afford to miss out on in 2018.