Hyundai, Cisco hyper-connected car ready for 2019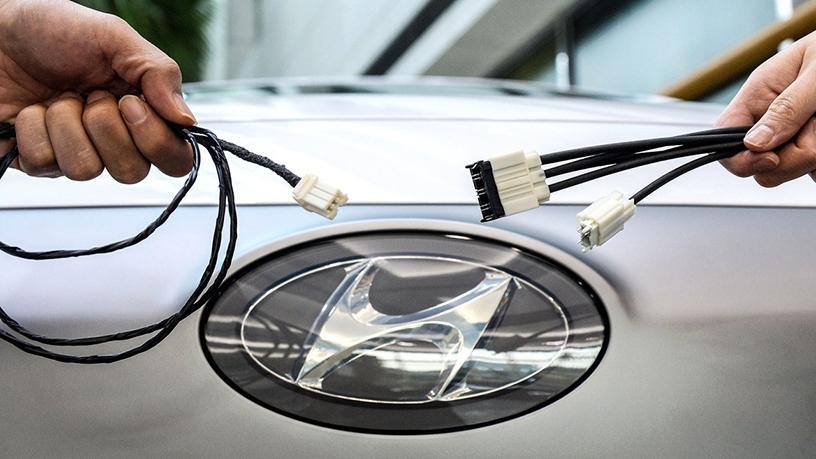 South Korean motoring company Hyundai and American information systems firm Cisco say their multi-year partnership should come to fruition as early as next year, with the commercial deployment of a 'hyper-connected' car.
Hyundai and Cisco initiated collaborative development in 2016 and jointly shared their vision for connected mobility at CES 2017.
This automotive and IT collaboration is focused on technology solutions for in-vehicle data demands, which is said to increase exponentially with autonomous driving and other connectivity needs.
"In 2019, we will unveil the first vehicle equipped with ground-breaking connected-car technologies jointly developed by the two companies," says Seung Ho Hwang, executive vice-president and head of Hyundai Motor Group's Auto Intelligence Division.
The companies said they wanted to move away from restrictive Controller Area Network systems, to Ethernet communications within vehicles. Ethernet-based software supports integrated data control, which means flexible expansion of connections to handle large data sets coming from various components in the vehicle simultaneously.
The new platform utilises the first generation of 1Gps architectures and Automotive Ethernet with QoS. It is said to provide highly secure access to all the data in the vehicle. The companies say using this technology allows for 'over the air updates', and shortens the lifecycle in bringing new capabilities to market.
"Cisco is pleased to bring a standards-based approach in partnership with the automotive industry; one that will help accelerate innovation, and increase the value to the consumer. By creating a flexible, scalable and secure platform, we are allowing automotive companies to deliver better cars ? faster," says Ruba Borno, vice-president, growth initiatives and chief of staff to CEO at Cisco.
Hyundai's own development teams have been creating core technology since 2013, including 'Hyundai Car Cloud', connected car operating system, and connected car service platform.
Hyundai will also work on other connected car technologies and related services, such as smartphone and smart home connected services, intelligent remote support, fully autonomous driving, smart traffic functionality and mobility hubs.