White paper: Optimised document workflows in hospitals
Innovative healthcare solutions from Kyocera.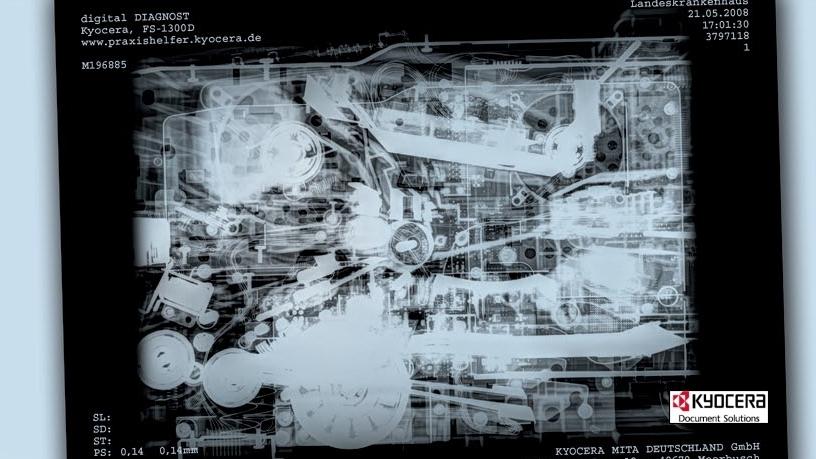 Day-to-day business in a hospital presents a whole array of challenges. On the one hand, limited budgets require cost-cutting measures that don't create extra problems for patients and staff alike.
On the other hand, documentation and archiving requirements generate a lot of work - work that's often painstaking and has to be done manually.
Last but not least, confidential patient information has to be protected from unauthorised access at all times, no matter how hectic the days get.
KYOCERA's multifunctionals provide you with a wide array of support options for mastering all these tasks. It has developed flexible solutions to ensure you are able to work efficiently and at the same time minimise costs. By using a modular concept and open interfaces, it customises its systems to meet the particular requirements of your hospital and offer you a solution that takes care of your particular needs. Leaving you free to concentrate on the things that really matter - taking care of your patients!
Efficient information management via electronic patient files
By integrating a multifunction system from KYOCERA into the workflow for scanning documents, you can transfer paper-based patient documents and treatment information to an electronic patient file quickly, easily and securely. You can therefore ensure that all information necessary to treat and bill a patient is available whenever it's needed, and that the information relates to the correct individual. Furthermore, the system's authentication function assures compliance with all process tracking requirements before the scan is carried out.