Microsoft's one-stop solution enables SMEs to succeed in the digital era
Local SMEs are slower to adopt new technologies, and prefer to stick with their legacy applications, says World Wide Worx.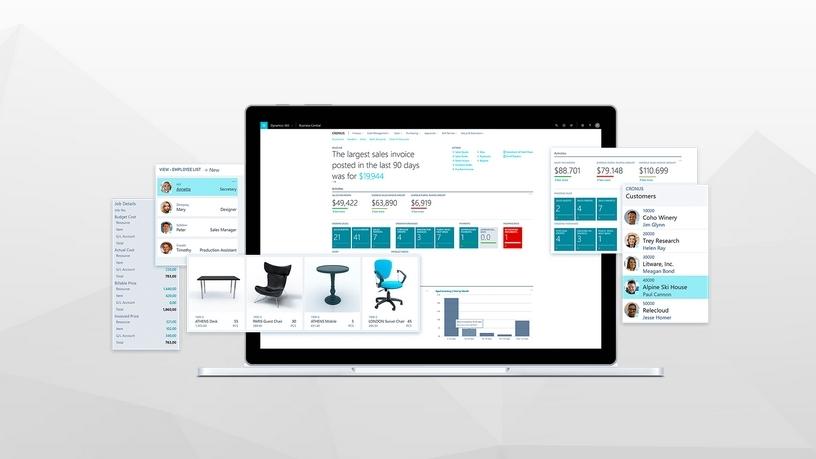 New research from World Wide Worx: "SME Survey 2018: Future-proofing the SME", has revealed local SMEs are slower to adopt new technologies, and instead prefer to stick with their legacy applications and solutions.
This is attributed to various reasons, including the familiarity that goes along with using legacy apps and the reporting challenges involved with obtaining data from various disparate solutions that do not talk to each other.
With this in mind, Microsoft has introduced Dynamics 365 Business Central, an end-to-end solution that will assist SMEs in SA to manage their finances, operations, sales and customer service.
Uniting systems, data
Marc Gower, Dynamics lead at Microsoft South Africa, said by using Business Central, businesses will be able to congregate all of their business systems as well as data and convert it into impactful and actionable insights for the business, all from within familiar Office tools like Outlook, Word, and Excel.
Gower went on to say that, more and more, success for SMEs in the digital-first era comes down to expanding on flexible cloud platforms and the ability to meet customer demands in real-time, by collecting comprehensive data, intelligently analysing results and responding with sophisticated automation software.
As a single, end-to-end application, Business Central offers business without silos, enabling SMEs to unify their business and efficiency with automated tasks and workflows.
In addition, it offers actionable insights, helping businesses achieve greater outcomes and gain a complete view of their business with connected data, business analytics, and guidance delivered by Microsoft's leading intelligent technologies.
Finally, it offers solutions that are built to grow along with the business. SMEs can start quickly, grow at their own pace and adapt in real-time with a flexible platform that makes it easy to extend Business Central based on their evolving business needs.
Powering digital transformation
"Technology is powering digital transformation and is probably the most important tool that enables businesses of all sizes to boost productivity, gain invaluable business insights into operations and their customers, as well as overcome business challenges such as limited resources," he adds.
"The local launch of Microsoft Dynamics 365 Business Central provides South African SMEs with an opportunity to easily upgrade from their entry-level accounting software and legacy ERP systems. Moreover, they can do so without the main drawbacks usually associated with doing so, namely sharp learning curve and having to congregate data from yet another system," concludes Gower.