Apple, Samsung find closure
The companies settle a seven-year patent dispute over allegations that Samsung violated Apple patents.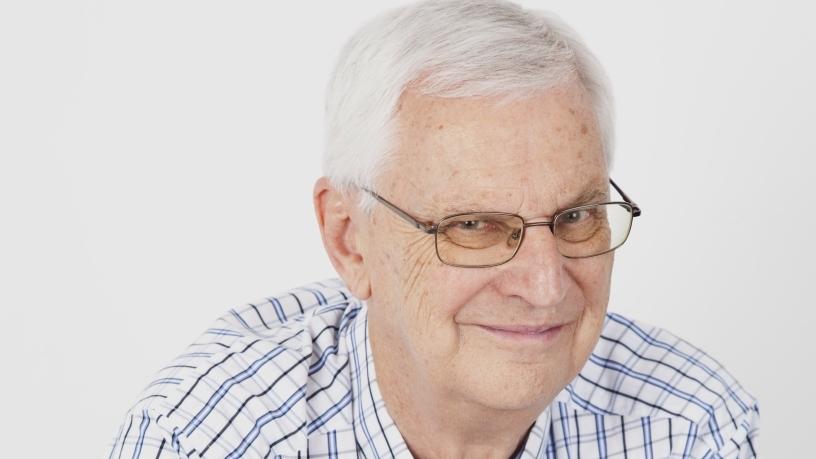 The closure of the Apple/Samsung lawsuit, and acquisitions by Amazon, AT&T and Synnex were the main stories of the international ICT market last week.
At home, the restructuring at EOH was the focus of attention.
Key local news
* Mediocre year-end figures from Ansys, with revenue down 29% and profit down 50.7%; and MICROmega Holdings, with revenue down 1.3% and profit down 11.8%.
* A positive trading update from Telemasters.
* Dimension Data acquired a majority stake in e2y, a digital commerce consultancy with a track record for executing business transformation projects to its global clients.
* Naspers made an additional investment in SA's largest e-commerce retailer, Takealot, and now owns an effective 96% of the business.
* 4Sight Holdings has established a presence in the US.
* Larsen & Toubro Infotech, a technology consultancy firm, has inaugurated a new global delivery centre in Johannesburg.
* WEF will establish an Industry 4.0 centre in SA.
* A renewed JSE cautionary by the Huge Group.
* The appointments of Rob Godlonton as CEO of EOH branded business; Zunaid Mayet as CEO of NEXTEC, part of EOH Holdings (was CEO of EOH); and Shaun Prithivirajh as CEO of Ellies.
* The resignation of Adrian Bock, CFO and joint CEO of Ellies.
Key African news
* Halotel MD Le Van Dai and Zantel (Zanzibar Telecom) head Sherif El Barbary have reportedly been charged with fraud, along with four other unnamed suspects.
* Niger's Council of Ministers has adopted a draft law establishing a new telecoms watchdog known as the Regulatory Authority for Electronic Communications and Post.
* System integrator and security specialist NEC XON will establish three new cyber defence operations centres: one in Nigeria, another in Senegal and a third in Mauritius, in addition to existing facilities in SA.
* The Nigerian Communications Commission has begun the process for the transfer of the licence of Visafone Communications to digital mobile operator, MTN Nigeria Communications.
* Tanzania's regulator has issued two new spectrum licences to Vodacom Tanzania and Azam Telecom.
* For a second time in two consecutive years, the Zambia Information and Communication Technology Authority has fined the country's three mobile phone operators, MTN Zambia, Airtel Zambia and Zamtel, for failure to adhere to quality of service guidelines.
Key international news
* Amazon.com will buy online pharmacy PillPack for $1 billion.
* AT&T acquired online advertisement exchange company AppNexus for $1.6 billion.
* Boxlight bought Qwizdom, an education software company providing classroom presentation and engagement solutions.
* Descartes Systems Group purchased certain assets of Velocity Mail, an electronic transportation network that provides global air carriers with mail and parcel shipment scanning and tracking solutions, in a deal worth $25.5 million.
* Entegris acquired Flex Concepts, a technology company focused on bioprocessing single-use bags and fluid transfer solutions for the life sciences industry.
* HCL Technologies bought Germany-based IT and engineering services provider, H&D International Group.
* Reliance Industries (India) purchased RadiSys, a global leader of open telecom solutions.
* Synnex acquired Convergys, a global leader in call centre operations, for $2.43 billion.
* UMC bought the shares of Mie Fujitsu Semiconductor, a 300mm wafer foundry joint venture between Fujitsu Semiconductor and United Microelectronics.
* Upland Software purchased RO Innovation, a leading cloud-based customer reference solution for creating, deploying, managing and measuring customer reference and sales enablement content.
* The Enel X unit made a EUR150 million investment (21%) in Ufinet, a carrier-neutral telecoms operator providing fibre infrastructure and transmission services to telecoms operators in Spain and Latin America, with an option to buy the rest from owner Cinven for between EUR1.32 billion and EUR2.1 billion.
Naspers made an additional investment in SA's largest e-commerce retailer, Takealot.
* Apple and Samsung Electronics have settled a seven-year patent dispute over Apple's allegations that Samsung violated its patents by "slavishly" copying the design of the iPhone.
* A federal court has halved the $500 million verdict a jury ordered Facebook's virtual reality unit Oculus, and others, to pay ZeniMax Medi, a video game publisher that alleged Oculus stole its technology.
* Excellent quarterly results from CLPS.
* Excellent year-end figures from Ennoconn.
* Very good quarterly figures from Synnex.
* Good quarterly numbers from Accenture and IHS Markit.
* Satisfactory quarterly results from CalAmp, FactSet Research Systems, Paychex and Progress Software.
* Quarterly losses from Shaw Communications.
* A half-year loss from Blue Prism Group (UK).
* The appointments of Jamie Lerner as CEO and president of Quantum; Mike Surrey as CEO of Gigaclear; and Li Zixue as chairman of ZTE.
* The resignations of Matthew Hare, CEO of Gigaclear; Neil Muller, CEO of Daisy; Luc Seraphin as interim CEO of Rambus; Nadeem Shaikh, CEO of Anthemis Group, a prominent fintech venture capital fund based in London; and Yin Yimin, chairman of ZTE.
* The departures of Ron Black, CEO of Rambus.
* The death of Kazuo Kashio, co-founder and CEO of Casio Computer.
* A planned IPO in Hong Kong from China Tower, the world's largest mobile mast operator.
* A planned IPO from a Chinese e-commerce site called Pinduoduo.
* An IPO filing for Hong Kong from China's Meituan-Dianping, an online food delivery-to-ticketing services platform.
* A very good IPO on Nasdaq by Domo, a cloud-based data analytics software company.
Research results and predictions
* Worldwide:
* Sales in the global semiconductor-grade silicon wafer market are forecast to rise over 20% in 2018, after surging 20.8% in 2017, according to Digitimes Research.
* The worldwide converged systems market revenue increased 19.6% year-over-year to $3.2 billion in 1Q18, according to IDC.
* Global semiconductor industry revenue declined 3.4% in Q118 to $115.8 billion, according to IHS Markit.
Stock market changes
* JSE All share index: Up 1.3%
* FTSE100: Down 0.6%
* DAX: Down 2.2%
* NYSE (Dow): Down 1.3%
* S&P 500: Down 1.3%
* Nasdaq: Down 2.4%
* Nikkei225: Down 0.9%
* Hang Seng: Down 1.3%
* Shanghai: Down 1.5%
Look out for
International:
* Further news regarding the proposed Sprint/T-Mobile merger.
South Africa:
* Further developments regarding EOH's restructuring.
Final word
The 16th annual Forbes Global 2000 list has been released. The following are some of the highlights from a technology perspective:
New entrants:
* 464: DXC Technology
* 1 231: Hna Technology (includes Ingram Micro)
* 1 511: Arista Networks
* 1 574: 360 Security Technology (was Qihoo360)
* 1 644: Spotify
* 1 870: Palo Alto Networks
Upward movers:
* 192: Orange (was 304)
* 411: LG Electronics (was 811)
* 462: Dell Technologies (was 608)
* 526: First Data (was 713)
* 602: Netflix (was 996)
* 682: ZTE (was 1 052)
Downward movers:
* 316: HPE (was 171)
* 444: Cisco (was 58)
* 546: DISH Network (was 393)
* 560: Qualcomm (was 170)
* 735: Liberty Global (was 262)
* 897: eBay (was 407)
* 940: Corning (was 433)
* 1 020: Quanta Computer (was 870)
* 1 080 Lenovo (was 690)
* 1 538 Xerox (was 1 202)
* 1 887 Seiko Epson (was 1 423)