Intel helps bring Smithsonian artwork to global audience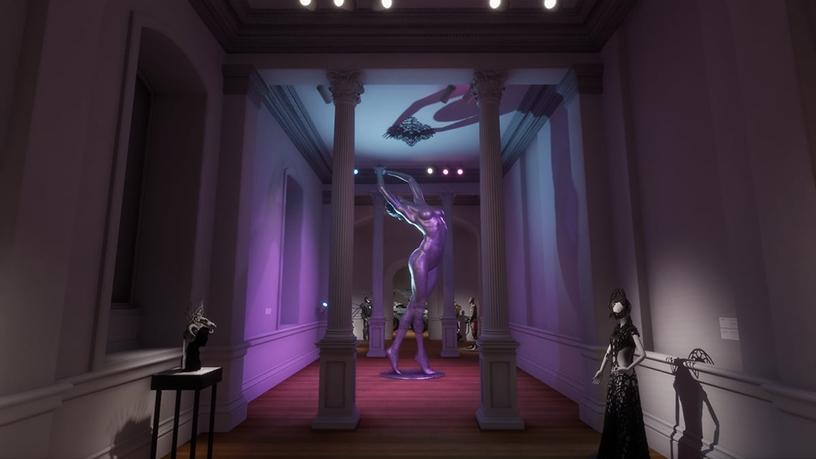 Intel, in partnership with the Smithsonian American Art Museum, is bringing the exhibition "No Spectators: The Art of Burning Man" to Sansar, a social virtual reality platform, so that anyone, anywhere in the world can experience the artwork.
"Technology has the potential to achieve new goals and ambitions for museums and galleries. Immersive technologies, like virtual reality, unlock new and exciting ways to experience art and exhibits," says Raj Puran, director of immersive technology business development at Intel.
The content is free to view through Sansar, via desktop on a Windows 7 PC or newer, or alternatively through a HTC Vive or Oculus Rift headset.
The experience is available now, with additional pieces from the "No Spectators" collection coming at a later date.
Intel's high-performance processors were used to capture the pictures needed to turn the artwork into VR.
The company says the digitisation process of the artwork started with data capture: "12 490 hi-res images were used to generate 3D models of the 17 pieces currently included in the "No Spectators" VR experience.
"Given the gallery's photography limitations during regular business hours and the team's required equipment, the team underwent very detailed photographing and processing in a limited window of time (about two hours daily) that included set up time for cameras and lighting. This required a lot of advance planning and careful calculation, so as to not interrupt the daily flow of the gallery," Intel told ITWeb.
The Smithsonian, located in Washington DC, says its partnership with Intel is important because it is part of the museum's goal to expand the reach of the institution's collections to a billion people in five years.
"This means making its museum's objects available to the public across a wider range of mediums, including immersive domains like virtual reality.
"Thanks to Intel's advanced data-processing technology and Sansar's social VR platform, the Smithsonian has been able to accelerate the digital 3D capture, preservation and distribution of artefacts in its collections so students, educators and the public can virtually access and engage with the museum's collections from anywhere in the world.
"It's an entirely new kind of viewing experience, and one sure to transform every aspect of the museum business, from the creation to the consumption of educational content," says the Smithsonian.