Eskom pilots solar-powered microgrid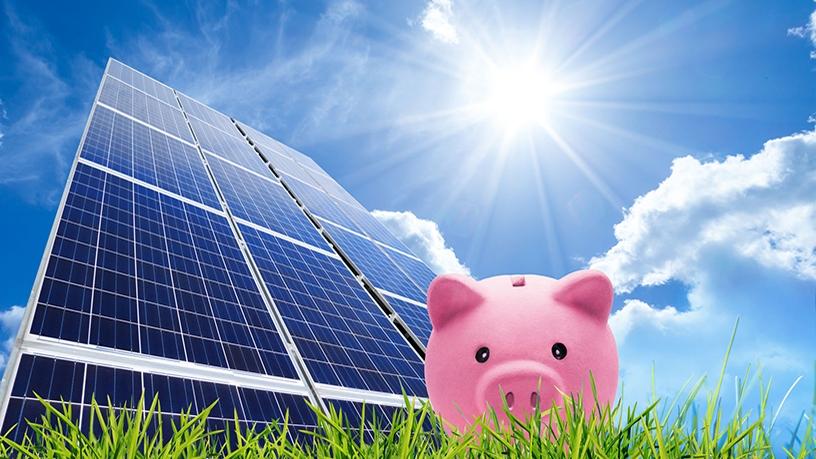 Power utility Eskom has launched its pilot solar-powered microgrid at Wilhelmina Farm, Ficksburg in the Free State.
The microgrid demonstration plant, which was completed in November last year, provides electricity to 14 households with 81 family members that make up the Wilhelmina community, says Eskom.
A microgrid is a discrete energy system consisting of distributed energy sources (including demand management, storage and generation) and loads capable of operating in parallel with, or independently from, the main power grid.
Microgrid customers then receive benefits, such as reliability and cleaner energy, yet pay lower prices for energy.
Eskom notes the plant harnesses solar energy and converts it to a peak of 32-kilowatt electrical energy via photovoltaic panels and power inverters.
The remaining energy from the solar panels is stored in three sets of lithium ion batteries, totalling 90-kilowatt hours of storage. This storage facility provides electricity when there is low or no sunlight available to the solar PV panels.
This development comes after government recently published the long-awaited Integrated Resource Plan (IRP) 2018, which has shelved plans for nuclear energy and paves the way for renewable energy in SA's energy mix.
Government envisages that in 2030, the energy mix will consist of 34 000MW of coal, representing 46% of installed capacity; 11 930MW of gas, or 16% of installed capacity; 11 442MW of wind, or 15% of installed capacity; 7 958MW of photovoltaic (PV, or solar); and 4 696MW of hydropower, or 6% of installed capacity.
A recent study by the University of Cape Town reaffirmed new renewable energy capacity is now considerably cheaper than either the new Eskom coal-fired power plants that are currently under construction, such as Medupi or Kusile, or the privately-owned coal plants proposed in the IRP 2018.
"The project symbolises innovation, growth and development and is consistent with Eskom's future strategic objectives as microgrids incorporating renewable and smart energy technologies will play an important role in the future Eskom as an integral part of the business," says Nick Singh from Eskom's Research, Testing and Development Centre.
The project is a close partnership between the Department of Agriculture, Forestry and Fisheries, the community of Wilhelmina Farm and the Smart Grid Centre of Excellence of Eskom's Research, Testing and Development unit.